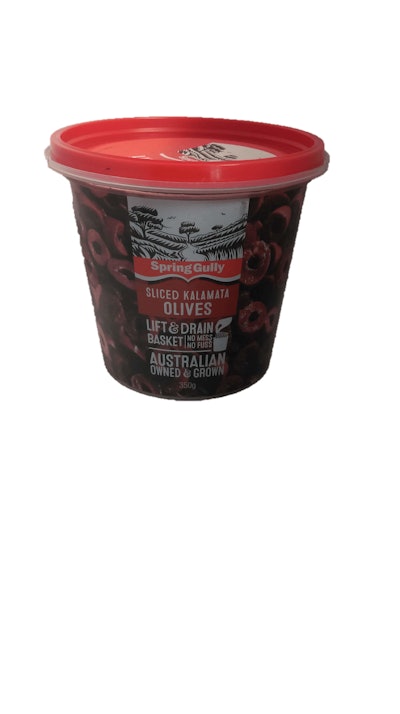 The pickle vegetable category has been, well, in a pickle for many years, but Australian food producer Spring Gully Foods is hoping to change that with a range of pickled vegetables packaged in 'lift-and-drain' baskets. The Lift & Drain packaging, in which the products sit in a basket without a container, is an Australian first for this category. The basket can be lifted from the liquid to allow easy use.
Tegan Webb, sales and marketing manager for Spring Gully Foods, concedes that pickle packaging has been stagnant, but that this new packaging provides consumers with added convenience. The basket is inset in the tub, and a tab is visible so the consumer can lift the basket from the tub. The basket then hooks onto the side of the tub. Once the consumer has finished using the product, they can place the basket back in the tub and refrigerate.
"The Lift & Drain packaging is no mess, no fuss," she says. "Being able to drain the vegetables is something consumers already did, but now we make it much easier for them."
Spring Gully Foods recently signed a multi-year agreement with a large commercial market gardener in Australia, and will receive around 300 tons of fresh cucumbers this year. The volume is anticipated to increase year after year. "Sourcing the product locally was a very important component in launching the range, which includes cucumbers, pickled onions, olives, and capsicums," says Webb. She adds that Spring Gully will look at expanding the Lift and Drain range. The product will be sold at Australian retailer Coles.
In the meantime, customers will still find Spring Gully's traditional range in glass jars, which Webb says are only slightly less expensive to produce than the new plastic tub. While the Lift and Drain package is recyclable, it does not increase product shelf life.
Companies in this article