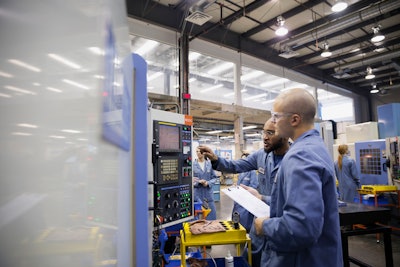 1. Cost is a barrier for small- to medium-size companies, but as costs decline, they are beginning to see the value in taking steps toward automating their operations.
2. Replacing human interaction reduces threat of work or injury. If automated equipment is maintained properly, it is more reliable than human labor.
3. Cloud-based services can give smaller companies access to tools to collect, manage and utilize data in the same manner as large companies.
4. Smaller manufacturers with newer plants have an advantage in organizing a robust data collection and analytics programs from the start.
Source: PMMI 2017 The Evolution of Automation Report
To learn about how food and beverage companies can gain a competitive advantage with automation, please read "Using automation to boost efficiency."
To learn about why food companies are investing more in automation, please read "What's driving automation spending?"