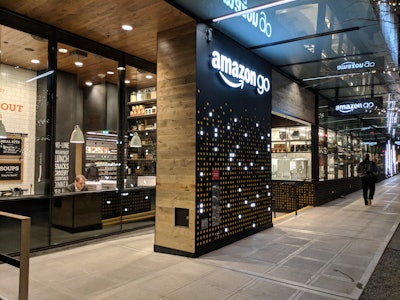 According to Global Trends Impacting the Market for Packaging Machinery 2018, a new report by PMMI Business Intelligence, price pressure within the food and beverage sectors is forecast to be the highest of any industry, driven by pressure from customers further down the supply chain.
The grocery market has faced significant consolidation in recent years, with grocery giants such as Albertsons, Kroger, Woolworths and J Sainsbury's acquiring regional or mid-sized competition in an effort to avoid losing market share and increase economies of scale.
This consolidation trend is expected to continue for traditional brick and mortar stores as they are increasingly threatened by competition from non-traditional retailers attempting to break into this market - such as Amazon - or pharmacies such as CVS stocking more healthy and convenient food items.
As the food retail market becomes more consolidated and price sensitive, food producers are working closely with their machinery suppliers to respond to such pressures from powerful retailers.
The food retail sector has also enabled growth in sales of private-label goods that increase pressure on branded food processors with lower-cost alternatives. These have previously been perceived as low quality, budget foods; however, their sales have grown considerably over recent years due to improved marketing and expansion of product lines, as well as the squeezed disposable incomes of many consumers.
The success of private labels has increased supermarket power and increased pressure on the food supply chain. Many brands have responded by focusing on high-quality products and differentiating their product ranges through modifications to content, packaging and portion size. This has driven investment in packaging machinery as producers are modifying processes and introducing new lines in packaging machinery.
Source: PMMI Business Intelligence, "Global Trends Impacting the Market for Packaging Machinery 2018." Download the full report here.
Discover new solutions for Food and Beverage Processing at ProFood Live! June 20-21 in Chicago, with discussions about trends in food processing operations; addressing today's crucial challenges in manufacturing; and much more!