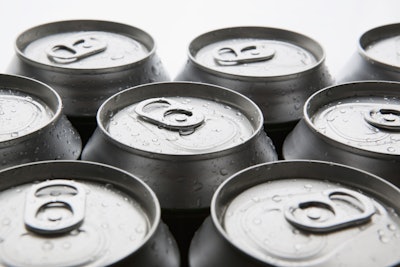 According to Beverage Trends in Packaging and Processing Operations, a new report by PMMI Business Intelligence, the number of microbreweries in the U.S. has grown to approximately 6,000, and more of those breweries are moving to aluminum because it's cheaper, has better shielding properties for beer, and has a smaller environmental footprint.
Microbrewers, as well as other beverage companies, have said that advancements in graphic capabilities on aluminum cans are persuading them to use cans for their drinks. Some brewers use full-body shrink sleeves over cans to achieve the best possible print quality on the can.
Craft brewers are often on the leading edge of can graphics technology, and many respondents view the move to aluminum cans over glass to be a very wise decision. Preferred by consumers, aluminum is considered friendlier to the environment, and its use opens the door for more venues to sell craft beer.
One Head of Production for an energy company said, "The lower quality of can graphics is less of an issue because so many companies are doing really cool stuff with their designs on cans and winning awards. Some are striving to mimic their paper label from their bottle and doing a great job. The new graphics capabilities for cans is inspiring more companies to go to cans."
For more details about this and other beverage trends and growth, download the FREE Executive Summary or the full report here.
View Packaging World's 2018 Craft Brewing Supplement here.
Source: PMMI Business Intelligence, "Beverage Trends in Packaging and Processing Operations 2018."