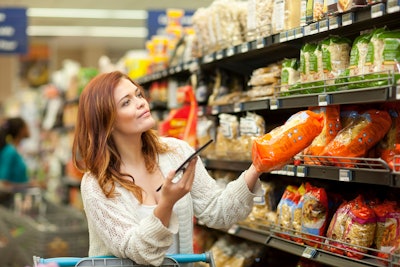 Consumers are increasingly becoming more discerning and more demanding, particularly in the food and beverage industries. Improved information on nutrition, growing consumer health conscientiousness, and increased travel and busy lifestyles have all driven demand for indulgent (yet healthy) foods, single-serve packaging, different packaging designs and completely new foods, according to Global Trends Impacting the Market for Packaging Machinery 2018, a new report by PMMI Business Intelligence.
Such growth increases the demand for different types of packaging equipment, and the desire for healthier food and a more convenient dining experience have resulted in the emergence of many new products in the market for which specific packaging equipment is required.
Preferences between millennials and baby boomers vary significantly - reflected in the younger generation's demand for premium, sustainable goods and convenience products. This shift will create a change in the creation of new products as well as packaging methodology, and machinery will evolve to reflect these demands.
Source: PMMI Business Intelligence, "Global Trends Impacting the Market for Packaging Machinery 2018." Download the FREE full report here.
Discover new solutions for Food and Beverage Processing at ProFood Live! June 20-21 in Chicago, with discussions about trends in food processing operations; addressing today's crucial challenges in manufacturing; and much more!