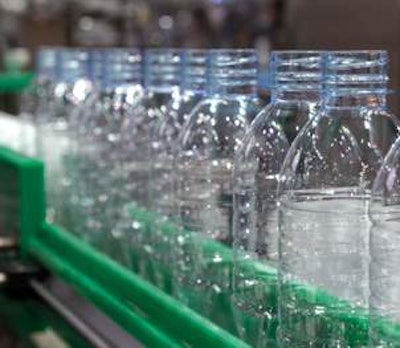 The value of the beverage machinery market is estimated to have been $0.8 billion in 2016 in the United States; IHS Markit forecasts it to grow with 4.2% CAGR from 2016 to 2021. The market for beverage processing machinery is driven by factors such as emergence of new technologies to increase productivity, upgrades of equipment and machinery, and increasing demand for fortified drinks.
With the increasing demand for health and wellness products, sales for traditional drinks have declined over the past few years and growth for organic and natural refreshment beverages have started to increase. Innovative and unique packaging design has also helped in the growth rate.
The US beverage processing market is witnessing strong growth in fortified drinks, resulting in an increase in demand for filtration machineries, as this equipment is required during the production of beverages such as soft drinks, beer, and juices for filtering and separation processing.
Demand for filtration machinery, shift towards alternative beverage products, changing customer preferences for healthier drinks; and the demand for non-carbonated beverages such as juices, sport drinks, and energy drinks are increasing at a higher pace due to health awareness, as these non-carbonated beverages contain few calories.
With the recent decline in growth rate for carbonated soft drinks and refrigerated juices, beverage processors have had to be inventive in order to encourage consumer spending in the country by investing in innovative product packaging designs. This has increased sales for more traditional beverage processing machineries. For instance, reducing the size of cans from 12-oz to 8-oz and selling it as a premium per-ounce rate coupled with consumers' preference for smaller-sized cans has increased spending in this area.
The high demand for variety in beverages drives investment in processing machinery. Consumers are increasingly demanding new products for different occasions and times of the day in many types of drink. Because of the diversity of the beverage industry, there is typically a shorter machinery lifecycle, as demand continuously changes for modified and new products, resulting in relatively frequent investment in machinery for the production of new, alternative, or modified products.
With the increasing demand for healthier drinks and organic products, many companies have responded through mergers and acquisitions rather than developing new products. These mergers and acquisitions are happening quicker and at a lower cost to save time, resources, and costs on R&D. For example, High West Distillery was acquired by Constellation Brands in October 2016. Jusu Bars acquired Cru Juice in September 2016, then Blue Lake Citrus in November 2016.
The industry is highly competitive with the top 50 largest companies holding a market share of half of the industry's revenue. Whereas, small beverage processing machinery manufacturers are competing in local markets by delivering more efficient and higher quality products while ensuring the efficiency of the end product in the market.
The demand for non-carbonated beverages such as juices, sport drinks, and energy drinks are increasing at a higher pace due to health awareness in the country, as these non-carbonated beverages consists of low calories.
Carbonated soft drinks and other beverages such as alcohol and bottled water are most consumed in the US market. The rise of health awareness in the country will outpace carbonated soft drinks in the near future, and the demand for beverages with low-calorie sugar content will rise. However, the demand for low-calorie sugar content beverages that are perceived as healthier options has been affected recently due to concerns surrounding the health implications of artificial sweeteners used in calorie-free carbonated soft drinks (aspartame in particular). This will lead the focus towards natural sweeteners such as stevia in the US beverage processing machinery market.
Source: PMMI Business Intelligence, "2018 Food and Beverage Processing Machinery Report."
Download your FREE executive summary or the full report here.
To see other food and beverage market deep dives click here.