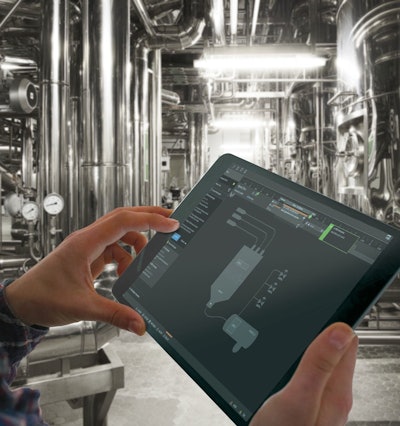 When it comes to controlling a batch, the process itself can be inefficient. It's filled with stops and starts related to manual interventions, and there is no visibility into the next task in the sequence or an explanation for a delay.
In an effort to understand the user experience of a batch process, a team at Honeywell Process Solutions (HPS) visited about 25 manufacturers around the world in different verticals, including pharmaceuticals, specialty chemicals and food and beverage, to talk to process control folks as well as to watch operators as they worked. The findings proved that batch manufacturing is a process that is constantly interrupted, causing operators to have to reorient themselves with each step. In addition, if something was held up, causing a step to take too long, there was no good way to troubleshoot what was happening before a complete bottleneck or a quality issue emerged.
"The three main findings," said Chris Peters, Experion product manager at HPS, "were that they can't plan activities, they don't know when there is a delay and there is no good mechanism to troubleshoot. We needed to address the workflow, which is more than visualization."
And the company did address this in the latest version of Experion Batch, announced at Interphex. Using patent-pending visualization technology, the approach provides operators with insights into upcoming events or potential delays that, according to the company, makes it easier for operators to conduct multiple tasks, take appropriate actions sooner and adjust next steps accordingly. It also makes operations less critically dependent on individual operator experience, which will help manufacturers overcome skill gaps at a time when more veteran operators are retiring.
The visual interface includes a graphic representing a unit timeline to see what has historically happened from an ISA S88 perspective, as well as what's happening at the very moment and what additional operations are scheduled next. A message center allows the operator to see the scope of responsibilities with the ability to interact with active instructions.
Another key feature is the ability to predict what will happen in the future from an operational perspective—if a current step is taking longer than it should, for example. The interface can also show delays in specific operations, providing the user with the ability to scroll around to see where in the process there might be an issue.
"What we've done is presented information in a contextually sensitive manner so the user can help themselves and figure out what the root problem is," said Peters. "It takes away excessive information [to deliver] the right data at the right time."
In the batch timeline view, an operator can click on a batch ID to drill down on the current batch and where it will go through to the next units. Everything on the unit and batch timeline views are all system displays that come directly out of unit or operational procedures.
Experion Batch is designed specifically for industries such as pharmaceutical, specialty chemical and food processing, where manufacturers are challenged to increase operator efficiency and product quality while using fewer resources to reduce costs. The technology simplifies ongoing maintenance by eliminating the need for a centralized, dedicated batch server. This provides added benefit to customers by enabling engineering and maintenance personnel to take a unit controller out of service without affecting other units, the company said.
Experion Batch also allows plants to easily and quickly transition from recipe testing to execution while reducing testing and validation efforts, and it is aligned with international batch standards ISA S88 and IEC 61512-1.
Companies in this article