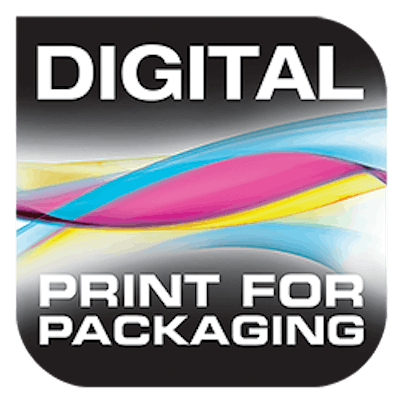 From dog treat pouches that feature a picture of your pooch to a personalized bottle of vodka celebrating your 21-year old daughter's birthday, customizable messaging on packaging is driving bold brand owners to embrace digital printing. All package types--flexible, rigid, metal, cartons, and labels--are being employed in the digital revolution.
Similarly, the challenge of e-commerce corrugated boxes meeting the lofty goal of replacing the store shelf and still delivering the branding experience is another prime driver for adoption of digital printing.
Many convertors, large and small, have bought into digital, but there is a long learning curve (from 8 to 18 months) and the market is just beginning to see some spectacular results that challenge norms and ignite the brand owner's imagination. Many of these success stories were embedded in presentations at Smithers Pira's Digital Print for Packaging 2018, in Schaumburg, IL June 4-5.
"The global packaging market was $851 billion dollars in 2017," says Sean Smith from Smithers Pira, "and is expected to reach a trillion dollars by 2023."
Some of the more traditional print markets are not forecasting such robust growth. No wonder a large number of digital print technology suppliers are targeting the packaging marketplace. Smith said there were no less than 78 ink jet vendors for the label market at last year's Label Expo in Brussels, Belgium. After achieving success in ceramic tiles and dishware, direct mail, and more traditional markets, digital suppliers are now trying to get packaging stakeholders to embrace the disruptive technology and rewrite the marketing textbooks to meet changing consumer needs.
The technology is now there to deliver high-speed, consistent results at economical prices. And developments are still progressing rapidly, allowing marketeers to achieve result they could not have dreamed of even a year ago.
These include an expanded gamut of inks, CMYK + Orange and Violet, for instance, that can deliver "close to" the most difficult brand Pantone spot colors. As one speaker said, digital does not match a color, it simulates a match. But once approved, digital ink jet will deliver with 100% consistency as long as the substrate is correctly profiled. A change in substrates dictates a new "formula."
Big flexo press manufacturers are now offering hybrid machines that include a digital component for variable data and personalization. The best of both worlds, the flexo press delivers deep, rich ink coverage at lower ink cost, and economizes on the more expensive digital ink coverage for personalization.
There are also advances in "direct to shape" digital printing, not only for round cans, but conical shapes like coffee cups.
Some brands are drinking the Kool-Aid. Or in this case, the Tang. Mondelēz International, in particular, has built a culture where "failing forward" has delivered incredible customization of special offers like a personalized Oreo Color Wonderful package that picked up on the adult coloring book craze with on-line web engagement and fast delivery of a customized gift package.
Tang, a favorite brand in Brazil, celebrated the Brazilian culture's passion for family with a contest calling for special family moment pictures. More than 4,000 shots were uploaded to pick 110 winning images, which then appeared on packaging.
Social media hit the roof as friends and family members scoured store shelves for their winning package shots. Smiling babies, brides and grooms, and BFFs stared out from store shelves begging consumers to pick up pouches of the powdered drink mix.
"Our belief is that we should let the regional brand owners who really understand their audience and their culture use whatever tools they need to push ahead," says Chuck Halgren from Mondelēz International.
"We don't say use digital," he continues, "we say engage your consumers, increase speed-to-market, etc., and digital just happens to be the tool that comes up time and again."
Other brand owners have had similar success. Bud Light offered customized cans for concert goers designed by local artists which resulted in music fans picking through trash looking for another design to add to their collection. Again, social media exploded with Bud Light cans in various designs and color schemes posted in selfies from the shows.
These programs were not necessarily geared just to ROI. Brands are willing to pay more for millions of social media touches and a chance to win a new customer for life. How do you put a price on that?
Digital still has some limitations and may not be right for everybody. Convertors and CPGs are encouraged to go slow, start small, and find the sweet spot. Large CPGs are not quick to embrace digital printing for their large volume, more established brands. But some brand owners who wouldn't typically want to spend more or upset an entrenched technology, are looking at digital printing because of the considerable improvement in time-to-market. "We do expect to pay more for quick turnaround," says one panelist, ConAgra's David France.
Converters with digital presses more often find success with smaller tier-three and tier-four CPGs who are willing to embrace the creativity digital printing offers to help rise above the static to get their brand noticed. It takes a commitment from the very top to be this bold.
E-commerce and corrugated
Much has already been written about the incredible growth of e-commerce, and digital printing of both the inside and outside of the corrugated box is another major growth area.
A consumer's engagement with a package left on their doorstep is evolving rapidly and faces many challenges—theft, weather, sustainability issues, etc. A promising combination is a digital one-pass press and a "box-to-order" system integrated with customer order data, where the imagination is the only limit. "No idea is too absurd," said one panel member.
According to EFI's Liz Logue, inkjet on corrugated offers the brand owner flexibility of versioning and design, reduced turnaround times, back-end integration with on-line ordering, excellent process control, and variable run lengths.
Almost every speaker at Digital Print for Packaging 2018 talked about the disruptive influence of digital printing and the need for the packaging supply chain to change its mind set. While easier said than done, millennials, and now Generation Z shoppers, are demanding engagement with the brand, and digital printing delivers.
"Leverage the winds of change," says Tom Cooper from Westrock. "Dependability of the process is a non-issue. The technology exists. The key is vision. What are you delivering? How do you rethink the process?"
One of the big changes is designing packaging especially for a digital press run. You can't just take the package graphics printed on a flexo press and convert the same design to digital printing. The move to digital printing requires a shift in thinking.
Designs with less ink coverage, employing clever use of substrates, or adding embellishments like foils or textures, are just some of the ideas that are already out in the marketplace making a splash, particularly on luxury items like liquor, perfumes, and gift sets.
Packaging World is a media sponsor of Smithers Pira's "Digital Print for Packaging US 2018." See Packaging World for more on digital printing. See Smithers Pira for more events in sustainability, e-commerce and digital printing.
New to PACK EXPO International in 2018! PACKage Printing Pavilion in the South Hall.
Digital printing for folding cartons, flexibles and corrugated packaging
Cutting-edge labeling, coding and marking
On-demand, high-speed and cost-effective tech
Smart packaging applications
Companies in this article