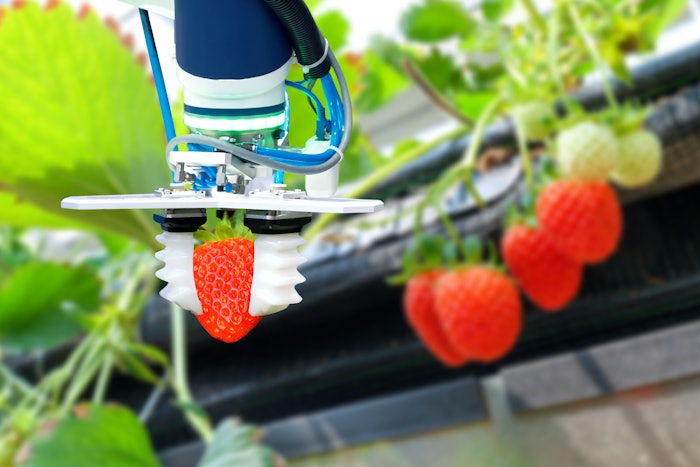 Big data analytics examines large amounts of data to find hidden patterns, correlations and other useful insights. Industries such as automotive, electronics and aerospace have generally adopted these technologies faster than the food and beverage processing sector, however opportunities for implementation in food processing are varied, and extend beyond generic applications:
Condition monitoring & predictive maintenance – collecting and analyzing sensor data such as vibration and temperature to monitor asset health can significantly reduce machine downtime. This allows companies to identify and fix potential component faults before the machine fails while maximizing the efficiency of maintenance teams by allowing them to focus their time on degrading assets.
Improve measurement – monitor production line variables such as pressure, temperature and other metrics of machine performance, and allow machines to adjust to required minimum weight tolerances while ensuring minimum product weights are met.
Product sorting – use of cameras, vision systems and other inspection equipment can be used to monitor shape and color of produce to ensure it meets standards while reducing food waste.
Improve food safety – as well as product sorting, combining machine vision with artificial intelligence can improve the quality and safety of food to identify and remove sub-par or defective ingredients through the identification of visual anomalies.
Improve machine visibility – tracking products through multiple stages of production, improved sensing and data collection and processing can provide insights into bottlenecks and help optimize the process.
Creating new recipes – collecting information on food (including flavor compounds), and analyzing online recipes has enabled artificial intelligence solutions to create new recipes and combinations.
Machine cleaning – through added sensing, operators can monitor the amount of food debris remaining in the machine and optimize the cleaning process accordingly – reducing cleaning time, energy and water consumption.
IIoT vendors are also looking at other ways big data analytics can be used to support manufacturing. One example is recipe repeatability, whereby companies manufacturing in facilities in different meteorological environments may struggle to create an identical end product, even when a standard set of ingredients and processes are used. Monitoring the processes through analytics can provide better visibility to the conditions and allow for necessary adjustments in the process.
Source: PMMI Business Intelligence "How to Utilize Big Data to Enhance Manufacturing Processes"
For more details about the Big Data as it pertains to the packaging and processing industry, download the FREE white paper here.