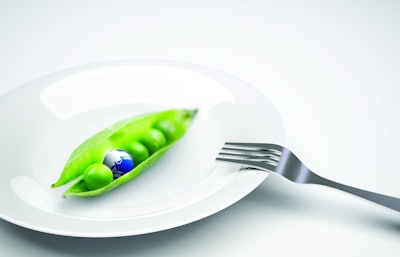 Consumers are more concerned about health and wellness than ever before. And the food and beverage companies that landed on ProFood World's Global 250 Food and Beverage Manufacturers list are responding in kind. Faced with slow growth and intense competition from upstarts in the better-for-you and health categories, these leading food and beverage companies are diversifying their offerings and diving even deeper into the health and wellness segment with natural, nutritious and sustainable products that they say will help them cater to rapidly changing consumer tastes and stay relevant.
Mindful consumers are driving the growth of health products in the food and beverage industry, according to Netherlands-based Innova Market Insights' Top Ten Trends for 2018. The study found that more people are conscious about making responsible food and beverage choices. According to the data, 1 in 2 U.S., U.K. and German consumers read ingredient labels often, while 7 in 10 U.S. and U.K. consumers want to know and understand the ingredients in their products.
In addition, as more consumers find modern life to be hectic and stressful, flexible and balanced diets have become integral elements of consumers' self-care routines, according to Mintel's Global Food & Drink Trends 2018 report.
To keep up with their busy lifestyles, consumers are increasingly foregoing the traditional three meals a day in favor of eating more frequently and in small quantities. According to The Future of Snacking 2016 report from the Hartman Group, a Bellevue, Washington-based research firm, 91 percent of consumers snack multiple times throughout the day and 47 percent say they can't get through the day without a snack.
No-guilt snacking
To capitalize on the snackification of mealtimes and the $89 billion snack market, over the last two years, many food companies have expanded beyond their core businesses to acquire snack brands that offer tasty yet nutritious snacks that can replace a full meal and can be enjoyed on the go. For example, Campbell Soup Company, known for its iconic soups, spent about $5 billion in March to buy Snyder's-Lance, which produces snacks such as Snyder's of Hanover pretzels and Emerald nuts. The company says it expects its snack brands to make up about 46 percent of its net sales in the next fiscal year.
"Snyder's-Lance represents a strategic and transformative acquisition for Campbell, creating a $10 billion company with nearly half of our annual net sales in the faster-growing snacks category," said Denise Morrison, president and CEO of Campbell at the time of the acquisition.
Campbell is staying the course, even in the aftermath of Morrison's departure in May and the company's announcement in August that it plans to sell its international and fresh food businesses to focus on its snacks, meals and beverages.
Beyond Campbell, the snack industry experienced a flurry of mergers and acquisitions (M&A) as major food companies sought to stake a claim of their own in the segment. Candy maker Hershey's announced in December 2017 that it was buying Amplify Snack Brands, the manufacturer of SkinnyPop popcorn for $1.6 billion, the largest deal in its history. SkinnyPop has less salt than other popcorn brands; doesn't contain GMOs, gluten or preservatives; and is cooked in healthier sunflower oil. The acquisition comes on the heels of its purchase of Krave jerky in 2015 and its 2016 purchase of Ripple Brand Collective, which makes barkThins, a fair-trade, non-GMO dark chocolate that is packed with healthy ingredients like blueberries, toasted coconut and pumpkin seeds.
Other recent M&As in the snack category include Conagra acquiring Thanasi Foods, which makes Duke's all-natural, grass-fed meat snacks and Bigs sunflower seeds for $218 million, followed by its purchase of Angie's Boomchickapop popcorn for $250 million. In November 2017, Kellogg closed on its $600 million purchase of RXBar, a clean label protein bar. With the resources of Kellogg, RXBar is extending its brand beyond protein bars to nut butters and will distribute its product internationally later this year. Meanwhile, Mars, the world's largest candy maker, bought a minority stake in Kind, a healthy snack bar company that was one of the early entrants in the clean labeling movement. The move gives Mars the option to fully acquire the company later and helps Kind grow in the United States and abroad.
Planting seeds
Another trend gaining traction is the rise of plant-based food and beverages. A survey from NPD Group, a Port Washington, New York-based market research firm, found that 14 percent of U.S. consumers — 43 million people — regularly eat plant-based alternatives, and 86 percent of them do not consider themselves vegan or vegetarian. According to Nielsen data, retail sales of plant-based foods increased 24 percent last year, which is quadruple the growth of meat sales and more than 10 times the growth of overall retail food sales.
In its efforts to seek out sustainable proteins and cleaner foods, Tyson Foods Inc., the largest meat processor in the United States, is looking into the potential of plant-based proteins, knowing animal proteins won't be enough to meet the increased demand for proteins as the world population grows. Tyson is developing protein bowls made with vegetables high in protein, such as quinoa, lentils and chickpeas for its vegetarian brand, Green Street. But its big bet is on Beyond Meat, a producer of plant-based protein products. After Tyson made its first investment in Beyond Meat in 2016, Beyond Meat more than doubled sales and expanded to 20,000 grocery stores, including Kroger and Target. In December 2017, Tyson made another investment in Beyond Meat to help it triple production. While Tyson will not disclose the terms, Tyson's latest investment slightly increases its ownership stake in Beyond Meat from the 5 percent established in 2016.
"Global demand for all protein remains high, and we're passionate about meeting that demand sustainably," says Justin Whitmore, executive vice president of corporate strategy and chief sustainability officer of Tyson Foods.
Other companies are following suit. For example, in 2017, Nestlé USA acquired Sweet Earth, a plant-based foods manufacturer of frozen meals, burritos, breakfast sandwiches and burgers that feature global, ethnic flavors. "Our products meet the demands of flavor-forward consumers who want more plant-based foods, especially millennials who want convenient, real food and flexitarians who are looking to include more vegetables and plant-based proteins in their diet," says Kelly Swette, Sweet Earth CEO.
French dairy giant Danone is also taking a chance on plant-based proteins as well as organic products with its $12.5 billion acquisition of Broomfield, Colorado-based WhiteWave, whose brands include Silk dairy-free milks and yogurts; Wallaby Organic Yogurt; Alpro plant-based beverages, yogurts, creams and margarines; and Earthbound Farm Organic Salads. With these lucrative natural brands in its portfolio, Danone will pursue affluent, socially conscious customers seeking healthier foods and beverages. Through Danone's distribution channels, WhiteWave will be able to enter the Latin America, eastern Europe, Middle East and China markets.
"Danone and WhiteWave are a perfect match to build a global leader leveraging consumer trends and expectation for healthier and more sustainable eating and drinking choices," says Emmanuel Faber, CEO of DanoneWave, the new name of the company.
Beverage bonanza
Natural, healthy and ready-to-drink (RTD) beverages such as water, probiotic drinks, coffees and teas are also growing significantly in response to health-conscious consumers' needs. Japanese beer and beverage companies like Kirin Holdings Co. and Suntory are turning to health and wellness products to offset the drop in domestic beer consumption due to an aging population. For example, Kirin launched iMuse, a line of snacks and drinks spiked with lactobacilli that improves digestion. Meanwhile, Suntory continued to invest in and promote its BOSS line of bottled coffee drinks and RTD teas, including lyemon, Yasashii Mugicha and Suntory Oolong Tea.
Coffee mania has been all the rage over the last few months as big food and beverage manufacturers seek to grab their share of the booming gourmet coffee sector. According to market research firm Euromonitor International, global coffee sales are expected to grow 15.6 percent by 2022. As consumers shy away from sugary soft drinks and juices and consider coffee more as an indulgent experience that caters to their busy lifestyles, beverage manufacturers recognize they must round out their portfolios by moving into the upmarket coffee category with single-serve, convenient and RTD premium coffee products in order to be competitive in the beverage category in general.
The recent slew of M&As in the coffee segment include Keurig Green Mountain purchasing Dr Pepper Snapple for $19 billion, creating the new company known as Keurig Dr Pepper. The merger lets Keurig take advantage of Dr Pepper Snapple's vast distribution network and reach more consumers in the attempt to outpace the sluggish growth of coffee pods over the next few years. A study by Fact.MR, a market research firm based in Rockville, Maryland, finds that the coffee pods market will only grow a modest 2.2 percent from 2018 to 2026. While coffee pods appeal to older consumers, millennial and Generation Z drinkers consider pods low brow and would rather buy specialty coffee drinks in cafes, according to the study.
With Nespresso, Nescafé and Taster's Choice already making up a large portion of its coffee holdings, Switzerland-based Nestlé, the world's largest food and beverage company, has also strengthened its coffee presence. Nestlé sold its confectionery business to Ferrero in January as the company moves toward healthier products and focuses more on its coffee business. In August, Nestlé paid Starbucks $7.15 billion for exclusive rights to the coffee chain's packaged coffees and teas. With a 5 percent market share in North America, the acquisition gives Nestlé a stronger foothold in North America, thanks to Starbucks' 14 percent market share, while Starbucks will be able to take advantage of Nestlé's global distribution channels, particularly in China, Nestlé's second largest market. Nestlé has been on a coffee buying spree, snapping up the Blue Bottle coffee chain and Chameleon Cold-Brew, a fair trade, organic coffee brand. It also made an unsuccessful play for Italian coffee producer Lavazza this year.
Atlanta, Georgia-based Coca-Cola also expects to reap the benefits of caffeine-fueled growth. The beverage company will buy U.K.-based Costa Coffee, one of the largest coffee chains in the world, for $5.1 billion in cash from British hospitality company Whitbread PLC. The acquisition gives Coca-Cola the ability to reach new customers via Costa's vast footprint. It includes 4,000 Costa retail outlets across Europe, Asia Pacific, the Middle East and Africa as well as vending machines, on-the-go outlets, RTD coffee drinks and beans from its roastery.
"Hot beverages is one of the few segments of the total beverage landscape where Coca-Cola does not have a global brand," says Coca-Cola President and CEO James Quincey. "Costa gives us access to this market with a strong coffee platform."
Coca-Cola and other big food and beverage brands on the Global 250 list prove that offering products that meet consumer demands for health and wellness are vital aspects of their portfolios and business strategies. It paves the way for them to not only nimbly respond to ever-evolving consumer tastes, but also stay a step ahead of the competition to keep them relevant and successful.
To learn about how food and beverage manufacturers can prepare their operations to take advantage of the growing e-commerce trend, read "Tips to take on e-commerce successfully."
The Global 250 and Global 50 lists on ProFoodWorld.com
The Global 250 Food and Beverage Manufacturers list ranks the world's food and beverage companies by retail sales, while the Global 50 Alcoholic Beverage Manufacturers are ranked by volume produced.
Compiled by Euromonitor International and commissioned by ProFood World, this exclusive research features much more data available online at www.profoodworld.com/global-250. It includes information such as the major manufacturing locations of the Global 250 companies, statistics on U.S. sales for each company, U.S. beverage sales by company, U.S. packaged goods sales by company, global beverage sales by company, and global packaged goods sales by company. Sort and search functions are available for both the Global 250 and Global 50 lists.