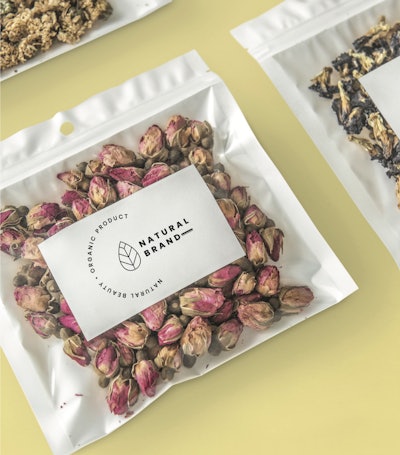 The growth of e-commerce is creating a demand for more creative and customized flexible packaging options.
Innovative package shapes, such as gusseted bags and shaped pouches with ergonomic, handles have become increasingly popular.
According to the report, 4 out of 5 manufacturers have had requests for new shape innovations in their flexible packaging offerings. For many products, customizable flexible packaging shapes are widely recognized as a must-have element for flexible packaging in the future.
One-third of manufacturers believe that using customized shapes to complement a flavor or product use will leave a lasting impression with consumers.
Specialty closures are another area of demand, and manufacturers believe they enhance the quality of premium flexible packaging and improve the overall user experience.
Innovative closures allow consumers to take some contents of the package out and have integrity left in the product, extending shelf life.
Packaging for food and healthcare companies needs to be tamper-evident, easy for children to use in some cases, and able to be reclosed. Sealed individual pouches or blister packs that must be torn to reach the product increase the security impact of flexible packaging.
"I see companies using the film itself for the reclose feature. Flexible has also done this with cookies (like Oreos). The flexible film has the reclose feature and this also shows tamper evidence. That's pretty clever," said one Director of Engineering for a large CPG.
Another area of demand are intelligent indicators, which communicate a product's freshness and reassure consumers of the product's quality.
Technologies such as gas sensors, oxygen sensors and biosensors, as well as integrity, freshness and time-temperature indicators are now being incorporated into flexible packaging at a greater rate than before.
Intelligent indicators are primarily used in the food industry to ensure the quality of highly perishable foods such as fish and meat, although other industries such as nutraceuticals and pharmaceuticals are also seeing an upswing in use.
Said one Director of Engineering for a large food company, "I've seen that consumers want something with freshness that is conveyed into their product. They want new and fresh somehow indicated in the products they're buying and flexible packaging allows for that."
Download the free Executive Summary of this report, or, PMMI Members can download the entire report here.
Source: PMMI Business Intelligence, 2019 Flexible Packaging Assessment Report.
Learn more about flexible packaging solutions and machinery at PACK EXPO Las Vegas, September 23-25.