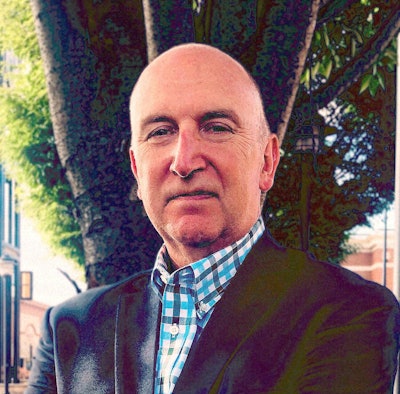 Matt Swanson, manager of global packaging systems at Campbell Soup Company, is a member of the OpX Leadership Network's Engineering Solutions Group that developed One Voice for Hygienic Equipment Design for Low-Moisture Foods. He shares his thoughts with ProFood World (PFW) on the joint collaboration process (JCP) and how it has helped Campbell's with its continuous improvement journey.
PFW: What challenges were you facing at Campbell's regarding hygienic equipment design for low-moisture foods production that motivated you to join the OpX Engineering Solutions Group?
Swanson: When we used to prepare request for proposals (RFP), for the most part, they only included a reference to either USDA or other industry sanitary standards as part of the overall specifications. This practice often did not provide enough detail for the OEMs to develop a proper proposal that met our sanitary design expectations, nor did it necessarily ensure the equipment was built to maximize sanitation effectiveness. Purchasing equipment in this manner often resulted in suboptimal sanitary performance and required field modifications to improve the issues.
With the challenges we were having with new installations and the implementation of FSMA (Food Safety Modernization Act), our food safety director requested the engineering group to develop a comprehensive set of sanitary standards to give better guidance to OEMs on our requirements.
In the process of finalizing the standards, I was concerned that it would be difficult or confusing to apply them to equipment purchasing. I wanted to have multiple OEMs review the standards and make recommendations to ensure they would be used effectively. I attended the OpX Engineering Solutions Group presentation at PMMI's PACK EXPO and afterwards became a part of the group to help develop the standards. OpX provided a platform to openly discuss and develop standards with peers and OEMs, and ensure that we had a feasible process to purchase equipment with the appropriate level of sanitary design.
PFW: As one of the developers of the JCP, how have you put this process in practice at Campbell's? Can you share the highlights of an actual case study implementing the JCP?
Swanson: We applied the JCP on a recent project that required equipment with very stringent hygienic design. We were replacing a conveyor system with something that would be easier to clean, sanitize and inspect in a dry environment. We searched for different solutions and tested multiple technologies, but decided a bucket conveyor was the best of all solutions to meet the requirements. Typically, a bucket conveyor is challenging and time consuming to effectively clean, to say the least. We needed to find the right system that had all the attributes needed to meet this very sensitive application. We narrowed a list of potential OEMs that offered hygienic systems, but it was unclear from the sales material if any of them met our very specific needs and requirements.
We decided to conduct a JCP and requested the OEMs meet with the project team. I had briefed the OEMs to present and discuss the hygienic attributes of their equipment. We invited engineering, maintenance, operations, quality and other stakeholders to the collaborative meeting. The constructive dialogue between the OEM and the project team about the risks, cleaning requirements and sanitary fabrication standards helped develop a very cleanable and cost-effective solution.
The JCP allowed the OEMs to fully understand our expectations and allowed all the bidders to accurately prepare their proposals. We felt confident that we purchased the optimal system that met the diverse needs of the operation without buying unnecessary options and features.
PFW: In what ways has the JCP improved collaboration among internal stakeholders at Campbell's (e.g. operations, engineering, quality, safety, etc.) and with the OEMs you've worked with?
Swanson: Every day we learn more and more on how critical efficient sanitation processes are to our operations. Having an asset that can be easily cleaned and validated has not only significantly improved the overall operation, but it has improved the engagement with sanitation and other functions on subsequent equipment purchases.
Just attaching dozens of pages of sanitary standard specifications to RFPs does not ensure the CPG is getting the optimal solution. We are often unaware of the multiple variations in design and options that are possible for certain applications, and sometimes the pre-designed sanitary levels don't quite meet the requirements. Only through these very structured collaborative meetings can we develop the optimal solution.
Capital funding is getting harder and harder to attain, and we can't afford to overbuild equipment, make costly field modifications, or live with inadequate sanitary design that inhibits operational efficiencies. More than ever, we need to get it right the first time, and the JCP is a very effective tool to develop the optimal solution.
To learn about how the JCP outlined in One Voice for Hygienic Equipment Design for Low-Moisture Foods by the OpX Leadership Network helps manufacturers balance capital and risk when purchasing equipment, please read "Collaboration minimizes food safety risk in low-moisture foods."
Companies in this article