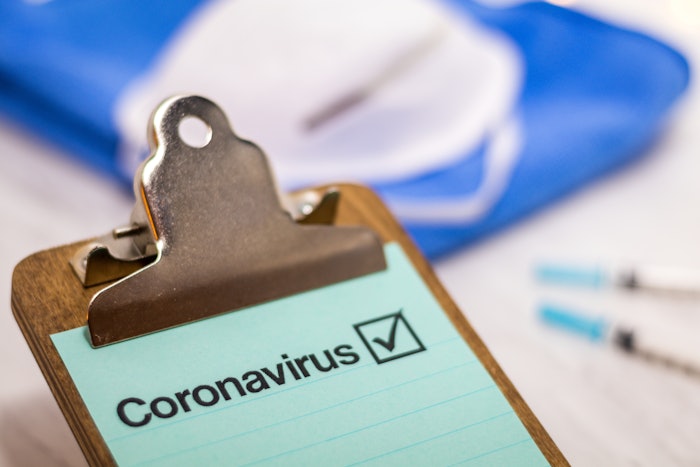 As we find ourselves in the midst of a public health scare that is affecting our staff and colleagues, and may disrupt our business, OEM thought it would be helpful to share what PMMI is doing with our staff. This is intended to provide information; we recognize that some points will not apply to all PMMI members, every employee, every OEM reader or every situation.  
Most importantly, PMMI formed a coronavirus task force to meet regularly and work to keep PMMI staff informed and prepared for a variety of scenarios. After that, the most critical thing PMMI is doing is communicating to staff regularly so that everyone is reassured that PMMI is monitoring the situation and reacting in a responsible way.  And, the task force has mapped out a variety of contingency plans, including a potential response to a direct or indirect exposure to the coronavirus. It is impossible to anticipate every conceivable scenario, but these are addressing those that the industry may face in the coming days and weeks.
Here are examples of PMMI's two most recent all-staff emails.  
Currently PMMI is working on a normal work schedule and with a few exceptions conducting business as usual. We are doing a number of things to prepare for a possible all-staff telecommute situation.  In addition to communicating with staff, we are in consistent contact with the Executive Committee and Board of Directors on any changes. At this time, these PMMI events will take place as planned*: EXPO PACK México, Annual Meeting and PACK EXPO International and Healthcare Packaging EXPO. We continue to monitor the situation daily and should anything change we will communicate this to our full membership.
Below are some other resources we have found helpful:
·     Lead Your Business Through the Coronavirus Crisis
·     Guidance for Businesses and Employers to Plan and Respond to COVID-19
*Updated as of 3/24/20