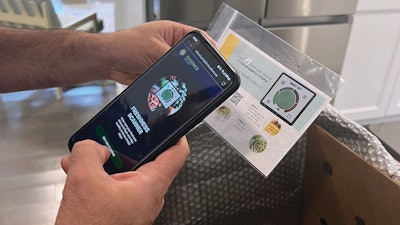 Marley Spoon is a meal kit subscription service that says it makes it easy to cook delicious meals at home by sending tasty recipes and fresh ingredients directly to your doorstep. Among popular heavyweight competitors like Blue Apron and Hello Fresh, Marley Spoon differentiates itself with celebrity Martha Stewart, who provides recipes and her name to the brand. "With Martha Stewart as your guide, chef-quality cooking is simple," according to the company website.
---
---
But in general, a meal kit company's freshness promise can be tough since they usually rely on third-party delivery companies. There's a data void and blind spot during transit that can leave a brand with little visibility into their products' freshness when it arrives on doorsteps. There's always the problem of ingredients suffering temperature abuse in transit. Not to mention, here in the states, this emerging meal kit market is increasingly falling under FDA scrutiny and regulation.
That's why the company sought help in the freshness assurance department from Evigence Sensors, whose Evigence Freshness Monitoring system integrates sensors and analytics to measure and optimize food's shelf life.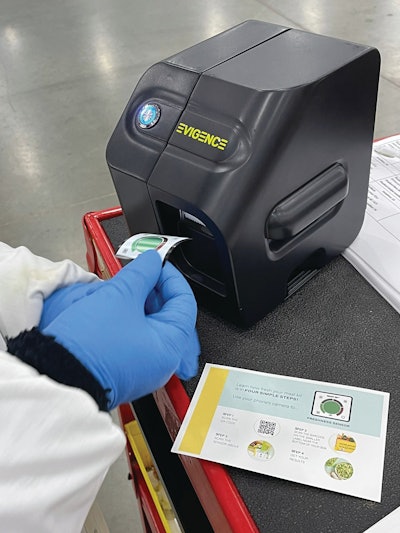 "Marley Spoon recently rolled out our Freshness Management System to ensure the freshness of meal kit ingredients when they arrive to customers' homes," said Evigence's Danny Hacohen, head of business development, Europe, at the recent AIPIAWorld Congress that Packaging World attended in November. "Evigence's Freshness Management System uses sensors that track time and temperature exposure over the course of the meal kits' shipping journey, from packing to the customer's doorstep. [End-consumer] customers scan the sensor upon receipt of the meal kit to confirm freshness, giving confidence that the ingredients inside have been properly refrigerated during transit and are safe to consume. Marley Spoon leverages aggregate freshness data gathered through scans to ensure compliance with their rigorous quality standards and enable continuous improvement in logistics operations."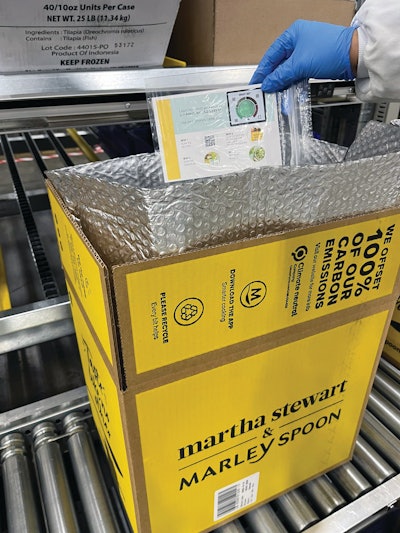 Program objectives were threefold. First, it aimed to ensure freshness of ingredients upon delivery to consumers' homes. Next, it sought to enable continuous improvement in logistics operations. By repeating those first two practices, the company expects to achieve its third objective: to increase customer confidence and brand loyalty.
Execution of the plan entailed placing a sensor-laden postcard into the packaging. The brightly colored postcard invites consumers to scan the sensors to confirm freshness for themselves. And who wouldn't check? Marley Spoon then tracks this data and uses alerts and reporting to correct trouble spots.
The results of the project speak for themselves, with 54% increased confidence in quality and freshness among consumers, 52% improved trust in the brand, and 85% of respondents claiming they'd like to see the program continued. PW
Companies in this article