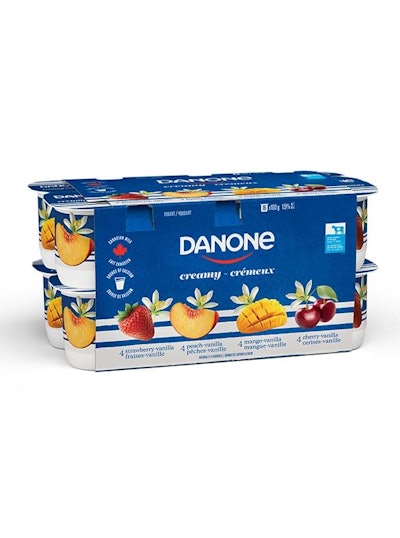 ThePackHub
This comprehensive segment encompasses both recycling initiatives and packaging that now integrates more recycled content. Numerous instances of mono-material developments and other measures aimed at boosting recycling rates are reported. The advent of Packaging Taxes, influencing packaging recycling, is also on the horizon. The U.K. has already set this in motion in April 2022, implementing a tax on plastic packaging with less than 30% recycled content. These activities inevitably drive the demand for packaging reduction efforts.
Learn more about ThePackHub's Innovation Zone here.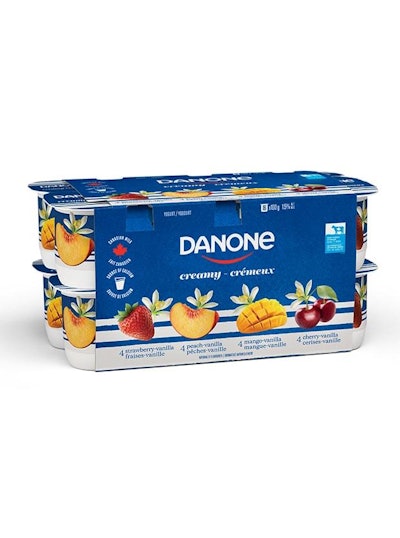 Danone Launches Pioneering Yogurt Cup Recycling Program With Innovative Cleaning Technology
Danone, in collaboration with partners DP Recykling and REKOPOL Packaging Recovery Organization, has initiated a groundbreaking yogurt cup recycling program in Poland, leveraging an innovative packaging cleaning technology via a team of scientists at the Silesian University of Technology in Gliwice. This technology enhances the recyclability and reuse of polystyrene yogurt cups. The initiative is part of Danone's sustainable development strategy, "The Path to Positive Impact," and it encourages consumers to recycle plastic packaging for reuse. The recycling process transforms the yogurt cups into a high-quality material, which can be repurposed into new products such as car hubcaps but not food grade packaging as things stand. This initiative is a stride in Danone's sustainability strategy, which boldly aims for a 50% reduction in greenhouse gas emissions by 2030, carbon neutrality by 2050, and the utilization of 100% recycled or renewable materials in its packaging by 2025.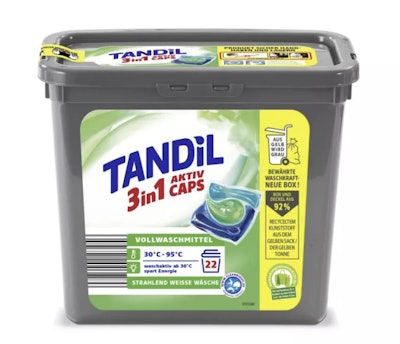 Sustainable Shift in Detergent Packaging Recycling
Aldi, the German supermarket chain, is transitioning the packaging of its detergent brand, Tandil, to predominantly recycled plastic. This change, part of Aldi's 'packaging mission' initiated in 2018, uses recycled plastic sourced from yellow bag/bin waste for its Tandil 3-in-1 Active Caps and Colour Caps products. The packaging, available mid-year at Aldi Nord and Aldi Süd, comprises 92% recycled polypropylene, thereby saving approximately 60 metric tons of new plastic annually based on 2022 sales data. The uniform grey packaging, eschewing color sorting complexities, differentiates products solely through labelling. This initiative stems from Aldi's partnership with recycling service provider Interzero's dual system, Interseroh+. Committed to sustainable packaging, Aldi aims to reduce packaging material use by 30% and ensure at least 30% recycled materials in all its brand's plastic packaging by 2025.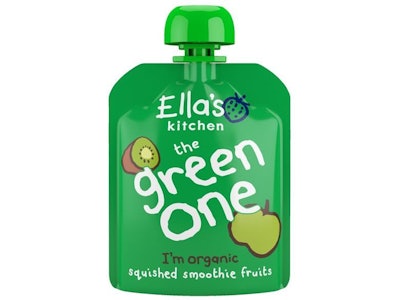 Baby Food Manufacturer Moves Pouches to Mono-Material
British organic baby and toddler food manufacturer Ella's Kitchen has announced that it has launched its first mono-material pouch, The Green One smoothie. The new mono-material pouch was launched in May 2023 and the company is now seeking to repackage its entire pasteurized range over the next 18 months, aiming to improve the recyclability of its packaging range by removing the aluminum layer. Ella's Kitchen also claims that The Green One's compatibility with the U.K. recycling system has been proven. The company says it aims to ensure that 73% of its baby food pouches will be fully recyclable at curbside by the end of 2024. The remaining 27% of pouches for 7 and 12 months+ calls for a mono-material pouch that can withstand a different cooking process. Ella's Kitchen says that it intends to work alongside packaging manufacturers to ensure their future transition into a fully recyclable material.
Learn more about ThePackHub's Innovation Zone here.
Companies in this article