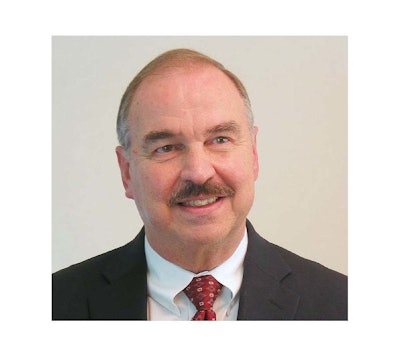 Make no mistake, a food recall can spoil your day or week and may even shut down your business. Recalls can be necessary when foodborne pathogens or other microbial hazards are detected; a hazardous foreign object is present; or a chemical hazard in food is identified, such as an undeclared allergen. In fact, almost half of all FDA recalls are due to allergens, and many are due to pathogens in fresh produce.
For example, the United States and Canada recently issued a recall after 25 people in 15 states and more than 40 people in Canada became ill after eating leafy greens (most likely romaine lettuce) tainted with Shiga toxin-producing E. coli O157:H7, according to the Centers for Disease Control and Prevention1. To date, this outbreak has caused one death in California, one in Canada, and at least 26 hospitalizations in the United States and Canada.
With the estimated average cost of a food recall at about $10 million2 (not including lost sales and damage to the brand name), it's easy to see why CPG companies need to manage their food safety systems to prevent and prepare for such an event. Successful recall management involves four main players: consumers, retailers, your companies and government regulatory agencies. Each group must do its part to identify the affected food, quickly remove it from commerce, find the root cause of the problem and restore preventive controls to avoid a reoccurrence.
This article focuses on what CPG companies must do and what FDA has been and should be doing to improve recall efficiencies.
The Food Safety Modernization Act3 (FSMA) has become the established food safety regulatory norm for domestic and foreign FDA-regulated companies manufacturing and/or selling food products consumed in the United States. The fundamental concept of FSMA is to design a food safety system to prevent food safety hazards. If left unchecked, hazards can lead to all sorts of risk to CPG companies and consumers. The goal of FSMA is to help CPG companies prevent recalls by removing risks through prevention and preparedness, rather than fixing problems after the fact. FSMA rules drive this concept of prevention and preparedness in two important ways. First, a well-designed food safety plan can build in controls to prevent hazards from occurring. Secondly, a well-prepared recall plan can prevent and mitigate hazards from causing consumer illness and harm.
When a problem occurs, a company should internally decide if and when a recall is necessary. In some situations, FDA may require a company to conduct a recall. If it becomes necessary to recall, FDA gives industry guidance4 on how to handle a recall in these four major steps:

Step 1. Complete a recall submission to FDA or respond to FDA notification about a product. Include product information, recall reason, and details of the product and problem.

Step 2. Notify your supply chain with recovery and removal instructions.

Step 3. Prepare and distribute a public notice and press release.

Step 4. Conduct an evaluation to ensure effective recovery, correction of the problem and reduced probability of a reoccurrence.
Managing a recall takes preparation and practice. Some companies may never experience a recall, but every CPG company should have plans in place and be familiar with the basic steps to quickly and efficiently implement a product recall or product retrieval. With their vast experience, some trade associations and companies can be a helpful resource, sharing lessons they've learned in instructional publications2, 5.
Recently, the Office of Inspector General (OIG) at the U.S. Department of Health and Human Services (HHS) conducted a study6 to determine whether FDA had an efficient and effective food-recall process that ensured the safety of the nation's food supply. The agency reviewed documentation for 30 voluntary food recalls judgmentally selected from the 1,557 food recalls reported to FDA between Oct. 1, 2012, and May 4, 2015.
OIG identified deficiencies in FDA's oversight of recall initiation; monitoring of recalls; and the recall information captured and maintained in FDA's electronic recall data system, the Recall Enterprise System (RES). Specifically, OIG found that FDA could not always ensure that firms initiated recalls promptly. It also discovered that FDA did not always evaluate health hazards in a timely manner; issue audit check assignments at the appropriate level; complete audit checks in accordance with its procedures; collect timely and complete status reports from firms that issued recalls; track key recall data in the RES; and maintain accurate recall data in the RES.
OIG concluded that FDA does not always work fast enough with food recalls and FDA did not always have an efficient and effective food-recall process that ensured safety of the food supply. The agency further concluded that FDA does not have adequate policies and procedures to ensure that firms take prompt and effective action in initiating voluntary food recalls. As a result, consumers remained at risk of illness or death for several weeks after FDA was aware of a potentially hazardous food in the supply chain. The report suggested that FDA revise its policies and procedures to instruct recall staff to establish timeframes for FDA to request that firms voluntarily recall their products and timeframes for firms to initiate voluntary food recalls.
In response to a pre-report of the OIG's findings, in April 2016 FDA established the Strategic Coordinated Oversight of Recall Execution (SCORE), a team of senior leaders that makes decisions during the most challenging high-risk food-recall cases. SCORE examines cases with significant hazard to human health, whether or not people have fallen ill. FDA expects that SCORE will expedite decision-making and move cases forward when senior leadership needs to articulate policy, where expert support is needed, or when expected response timelines have not been met. In OIG's final assessment in its 2017 report, the agency recommended that FDA establish set timeframes, through its SCORE initiative, to discuss the possibility of a voluntary recall with a firm, and to initiate use of its mandatory recall authority after it has made the determination that the legal standard for use of that authority has been met and a firm is not willing to voluntarily conduct a recall. Further, FDA recently announced the availability of a draft guidance7 in the Federal Register titled ''Public Warning and Notification of Recalls Under 21 CFR Part 7, Subpart C; Draft Guidance for Industry and FDA Staff'' to address some of the issues identified in the OIG report.
As serious as food recalls are, all parties should step up their game in initiating, managing and carrying out recalls. OIG's study showed several past deficiencies FDA has since attempted to remedy. CPGs too, need to follow FSMA's prevention rules and prepare a written recall plan. To ensure the recall plan is operational, CPGs should conduct mock recalls or verify their effectiveness and efficiency by other means.
References
1. Center for Disease Control and Prevention. 2018. Atlanta, GA. www.cdc.gov/ecoli/2017/o157h7-12-17/index.html
2. FoodLogiQ. 2017. 3 (Three) Elements of Effective Recall Management, Durham, NC.
3. Federal Register. 2015. Current Good Manufacturing Practice, Hazard Analysis, and Risk-Based Preventive Controls for Human Food. Vol. 80, Sept. 17, 55908.
4. FDA Recall Guidance. 2003. www.fda.gov/Safety/Recalls/IndustryGuidance/ucm129259.htm
5. Grocery Manufacturers Association. 2014. Successfully Managing Product Recalls and Withdrawals. Eds. M. Hayman and L. Hontz. Fourth Edition, Washington, DC.
6. Department of Health and Human Services, OIG. 2017. The Food and Drug Administration's Food-Recall Process Did Not Always Ensure the Safety of the Nation's Food Supply. Report A-01-16-01502.
7. FDA Draft Guidance. 2018. www.fda.gov/ucm/groups/fdagov-public/@fdagov-afda-gen/documents/document/ucm592851.pdf
A dozen do's and don'ts of food recalls
Do's
1. Conduct mock recalls to be prepared.
2. Have a recall team ready to go, and use them as needed.
3. Notify customers, and retrieve affected products as soon as possible.
4. Follow your written recall plan, regulatory requirements and deadlines as prescribed.
5. Document all steps taken, including fixing the root cause.
6. Retain all records and documents at first indication of problem.
7. Engage experts, risk consultants and legal professionals as needed.
Don'ts
8. Delay actions.
9. Allow financial costs to affect any safety considerations.
10. Skimp on recall scope, resulting in additional recalls.
11. Be vague, opinionated or inappropriate in recall language.
12. Admit fault until fully investigated.