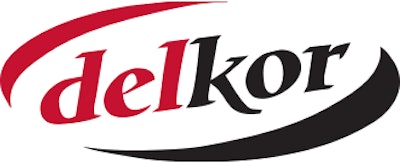 Walmart and other retailers say that one of the biggest problems they have with retail-ready packs (RRP) is that once a few primary packs are removed, the rest fall forward. At PACK EXPO 2018, Delkor proposed a solution: Delkor Dots.
It's a way of spraying dots of hot-melt adhesive on the sides and, in some cases, on the bottoms of RRP trays. These dots make it almost impossible for the primary packages to slide or fall forward. According to Delkor, retailers like Walmart are wild about this incredibly simple but potentially game-changing idea. Expect it to be commercialized before long.
To catch up on the latest innovations introduced at PACK EXPO International, read the full report here.
Companies in this article