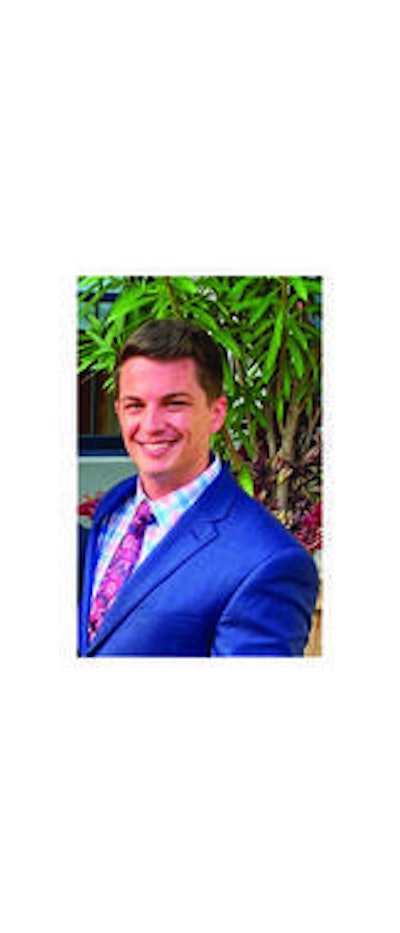 Over the past few years, I have been honored to be a part of the growing and ever-changing Sustainability Excellence in Manufacturing Awards (SEMA) program. From its inception as part of PMMI focus groups and now hosted by ProFood World, the program is really starting to find its footing and stride amongst some big players in the food and beverage world. The program originated from PMMI's OpX Leadership Network – Sustainability Solutions Group, which published the Journey to Sustainability Excellence in 2012. Since the group's founding and partnership with the SEMA program, there are now more than 100 case study examples of sustainability excellence in the food and beverage space for review.
The program was developed as a way to share ideas and best practices across similar industries, where previously sustainability ideas were not often shared outside of social responsibility reports to shareholders. In the food and beverage industry, we may be competitors, but the industry is relatively small, and everyone seems to know everyone else. These connections can be invaluable. Sharing ideas that were implemented in a cookie plant, for example, could easily be adjusted to work in a potato chip plant.
SEMA focuses on sustainability, but there is also the overlapping connection into environmental stewardship and regulatory compliance. I have personally worked on projects that were developed as part of a permit that restricted the volume of water discharged to the local township at a chip plant, but then took this idea and implemented it at another potato chip facility as an initiative to cut costs. Pulling together a team of production managers, quality control staff and engineers, we were able to recycle water usage in the potato peeling process, filter out solids, and reuse the water through a simple design that reduced water usage in the process by 75 percent. Not only were dollars saved on the front end for incoming water, but downstream positives were noted at wastewater treatment in chemical costs, solids removal and sewer charges to the city.
The water recycling idea won a First Place SEMA Program recognition, and with this, I was given the opportunity to share my story beyond the award application form. I presented at the 2018 ProFood Live conference in front of a group of food and beverage industry peers and shared details about what I would change if I were to do this project again and how it could be tailored to work successfully in other applications. If it weren't for this outlet, the opportunity for being more water conscious within manufacturing may not have sparked an idea for savings and sustainable resourcing in other areas of the industry.
Zero capital expense
In addition to spending money to save money, which is a common misconception about sustainability always being an added expense, SEMA recognizes projects that typically come at little to no cost to the owner. Several winning projects were initiated with zero costs but yielded significant savings and potentially even turned a profit. What I have enjoyed about this segment of SEMA is that it has opened my mind beyond the usual recycling efforts of cardboard and plastics, and, instead, turned my focus to opportunities for other packaging and processing materials that are not as easily disposed of. Based on programs I came across through SEMA applications, I challenged myself and some of the facilities I work with to think outside the box and find alternatives to landfill while still making the process easy and not adding any extra workload onto associates. Several items came from this — including dumpster dives to directly show the impact of what typically ends up in a trash compactor that could be recycled, and outlets for wastewater sludge to be used in land application as beneficial reuse to farmers. These ideas cost zero capital, other than man hours to negotiate and set up contracts, but have sustained hundreds of thousands of dollars in savings and additional revenue that otherwise went unnoticed.
Acting as a judge on the SEMA committee, I gained perspective on all the opportunities available within the industry. From the big items to smaller ideas, even if it's not an award winner, an idea was shared that could provide positive incentives to industry colleagues. I have gained knowledge of what it takes to make an idea successful and have seen where other proposals seem like a great start, but fall short during the development and overall commissioning. Nonetheless, these ideas still have the potential for success with the right attitude and team backing it up.
Being part of the SEMA program opened my eyes over the last few years. I used to think of environmental regulations and sustainability as two completely different subjects — one you had to do as a requirement of the business, and the other was a "nice to do" when you had the time or funds to really drive it. However, after submitting ideas to share and reviewing entries submitted from other industry partners, there are ways to put the two ideas together. Whether it involves taking a necessary capital project and challenging the design team to investigate more efficient technologies that deliver the same result or getting a group of associates together to solve an already existing problem, there really are no limitations to driving sustainability within the business.
Increase production while using fewer natural resources
When focusing on utilities reduction (natural gas, electricity), water usage reduction and landfill avoidance, there are endless opportunities to reduce cost, drive revenue, and better align with environment and sustainability partnership. SEMA desires to challenge the industry to do better and proves that opportunities are present even when resources are restrained. This is where I make a personal challenge "to do more with less." I read this statement in two different ways — to make more product and increase profitability within the company while using fewer natural resources; or to strive to implement more sustainable projects and programs with smaller teams and fewer funds available.
We only have one earth and one environment for which we are responsible. SEMA recognizes this and challenges all of us to find ways to sustain our businesses while simultaneously sustaining our resources and natural environments. SEMA aims to prove that sustainability within the industry goes far beyond simply recycling waste streams and turning off the lights in unused spaces. I now turn the challenge over to you, the reader. What ideas do you have that you have yet to start up? What success stories have you completed recently that you feel would be a great idea to showcase and share with the rest of the industry? What new ideas are out there that we have yet to pursue? What does the future of sustainability excellence in manufacturing really look like?
View videos of past winners' presentations.
Learn more about how to enter.