Valued at just under $6 billion, flexible packaging is the largest segment of the packaging materials market used in Canada, followed by paperboard (both folding carton and corrugated). Plastic container manufacturing also showed good growth.
At $25 billion, the Canadian packaging market is about 10% of that in the US, importing more packaging materials than exporting – particularly glass containers. Smithers Pira estimates the Canadian packaging market will grow to $31 billion by 2025.
In a PMMI Business Intelligence survey of owners of packaging machinery and equipment, twelve percent of those surveyed plan on changing packaging in the near feature. Changes in packaging materials and types are most likely among food, pharmaceutical, and beverage, especially by those using rigid or semi-rigid plastic, and the reasons vary. In many cases the changes are "marketing driven."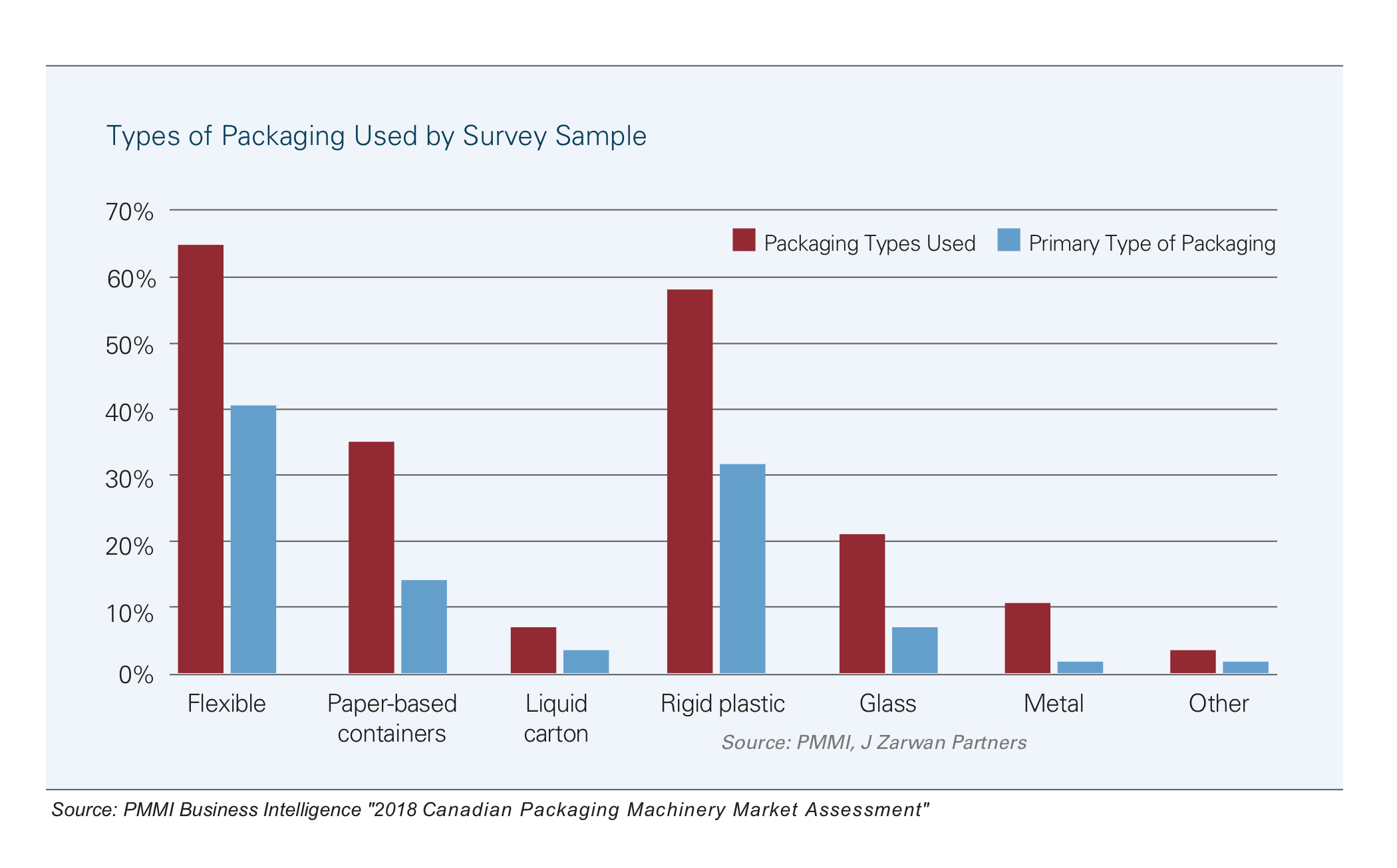 Canadian packaging trends are similar to those of the US:
Flexible packaging and stand-up pouches will continue to gain share.
Consumer demand for greater convenience.
Food manufacturers will offer smaller portion sizes.
Convenience packaging with resealable closures or squeezable formats.
Ready-to-cook enclosures, "smart" packaging and improved shelf life promote demand for new machines.
Download the FREE executive summary of this report below. PMMI Members can download the entire report for free here.