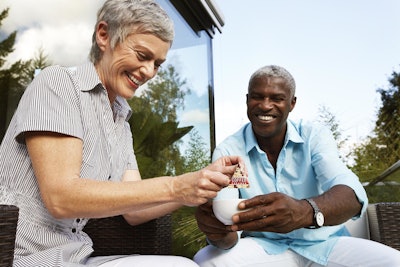 Tetra Pak released a consumer study that highlights opportunities in the food and beverage market for seniors, those aged 60 and over, the fastest growing consumer group in the world.
According to Libby Costin, VP global marketing at Tetra Pak, "Seniors spend 20% of their income on food and beverages. They have more disposable income than previous generations, and are poised to become one of the most important consumer groups over the next decade with a total spending power of US$10 trillion by 2020. This creates a huge opportunity for manufacturers to respond to their needs."
According to the white paper, the United Nations estimates that by 2050 more than 22% of the world's population will be aged 60 and over, compared with just 8% today. This makes seniors the fastest growing consumer age-group in the world, and therefore a key target for global food and beverage manufacturers.
The study also says seniors spend more on food and beverages compared to the rest of the adult population. They spend 20% of their income on food and beverages, where the average for those under 60 is 18%.
This report is part of Tetra Pak's annual Consumer Generations Whitepaper series which analyses consumers by age, needs and spending habits. It investigates senior consumer trends in food, packaging and shopping experience, and identifies product opportunities for producers, based on insights from 27 countries across developed and developing markets such as Japan, the US and Brazil.
Companies in this article