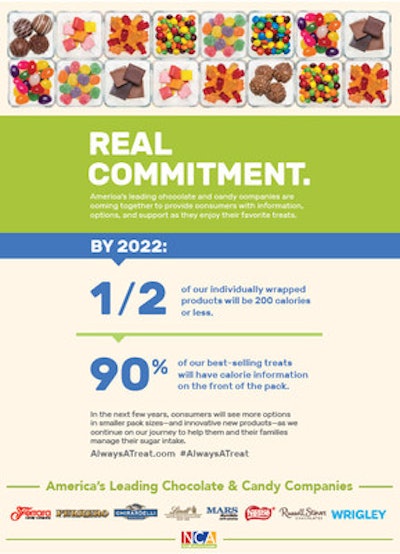 Mars Chocolate, Wrigley, Nestlé USA, Ferrero, Lindt, Ghirardelli, Russell Stover and Ferrara Candy Company have made a five-year commitment with The Partnership for a Healthier America to provide consumers with information, options and support regarding their products. Accordingly, the companies will be working on more options in their packaging and educating consumers about how their products fit into a balanced lifestyle.
The companies have pledged to:
Make half of their individually wrapped products available in sizes containing 200 calories or less per pack by 2020.
Have calorie information on the front of the pack of 90 percent of their best-selling products within the next five years.
Continue fine-tuning AlwaysATreat.com so it will become a digital resource for information on how chocolate and candy can be incorporated into a balanced lifestyle.
PHA and the Hudson Institute will monitor and report on the commitment's progress.