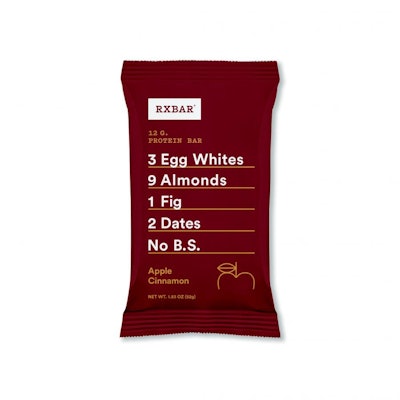 The article focuses on a new package design for RxBar that won an Inc. 2017 Design Award for Package Design. As Schomer relates, the protein bar from RxBar company founders Peter Rahal and Jared Smith was introduced in 2013 in packaging they designed themselves using PowerPoint.
"Eighteen months ago," Shomer writes, "the Chicago-based company gave its protein-bar packaging a radical overhaul, and they soon began landing in retailers including Whole Foods andTrader Joe's." Branding agency Scott & Victor LLC led the package redesign and rebranding project.
Read the article to learn how a smaller logo, a focus on ingredients, and a unique graphic treatment helped RxBar move from "the bottom of the barrel" to the number-three wellness bar at natural-food retailers.