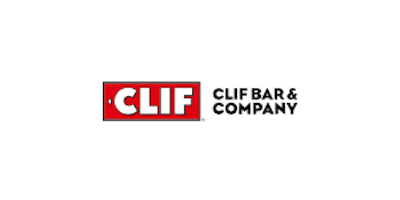 Clif Bar & Company received two 2017 Green Power Leadership awards—one for Excellence in Green Power Use from the U. S. Environmental Protection Agency (EPA) and a second for Leadership in Green Power Education from the Center for Resource Solutions.
The annual awards recognize America's leading green power users for their commitment and contribution to helping advance the development of the nation's voluntary green power market. The EPA and Center for Resource Solutions presented Clif Bar & Company with the awards at the 2017 Renewable Energy Markets Conference in New York City.
Clif Bar was one of just eight organizations nationwide to receive the EPA's Excellence in Green Power Use award. Through a combination of onsite solar and purchased wind power, Clif Bar sources nearly 16 million kilowatt-hours (kWh) of green power annually to meet 100 percent of its electricity use at is headquarters, bakeries and satellite offices. According to the EPA, that's equivalent to the electricity use of nearly 1,500 average American homes annually.
This is the fourth time the EPA has formally recognized Clif Bar's commitment to the environment. Earlier this year, Clif Bar received the agency's Climate Leadership Award for building green power use into its supply chain.
Additionally, the Center for Resource Solutions recognized Clif Bar for its effective and unique programs focusing on green power education. Through Clif Bar's Cool Home benefits program, the company helps employees buy energy-efficiency improvements and solar installations for their homes. It also invests in NativeEnergy's HelpBuild carbon offsets, supporting the construction of 35 farmer-, community- and school-owned wind turbines to help make the company's operations carbon neutral. Clif Bar has maintained carbon neutral business operations since 2003.
"Clif Bar values doing business in a different way with a commitment to Sustaining our Planet as one of the five aspirations that guide our company," said Elysa Hammond, Clif Bar's vice president of environmental stewardship. "We are honored to be recognized for our efforts to support green power use and help build the climate movement among our employees, suppliers and the public. We are also deeply grateful for the leadership and support from our partners at the EPA who have provided us with valuable guidance along this journey."
Green power is electricity generated from environmentally-preferable renewable resources, such as wind, solar, geothermal, biogas, eligible biomass, and low-impact hydro. Sourcing green power helps build renewable energy markets, reducing air pollution and other emissions driving global climate change.