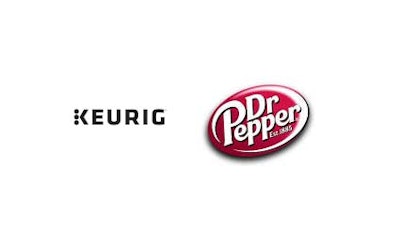 Dr Pepper Snapple Group, Inc. and Keurig Green Mountain, Inc. have entered into a definitive merger agreement to create Keurig Dr Pepper (KDP), a new beverage company with a portfolio of iconic consumer brands and a nationwide distribution capability that will be able to reach consumers across virtually all retail channels and points of consumption.
The transaction will join the Dr Pepper, 7UP, Snapple, A&W, Mott's, and Sunkist brands with the Green Mountain Coffee Roasters brand, Keurig single-serve coffee system, and more than 75 owned, licensed, and partner brands in the Keurig system. The agreement has been unanimously approved by the Dr Pepper Snapple board of directors.
Dr Pepper Snapple shareholders will receive $103.75 per share in a special cash dividend and retain 13 percent of the combined company. KDP is projected to have $600 million in synergies on an annualized basis by 2021. Bob Gamgort, current CEO of Keurig, will serve as CEO of the combined company. Ozan Dokmecioglu, current CFO of Keurig, will serve as its CFO.