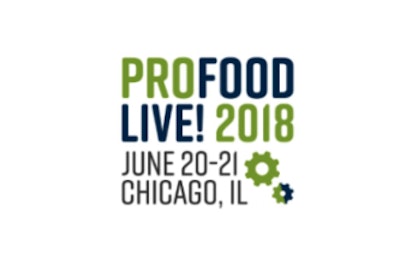 Achieving manufacturing excellence on food and beverage packaging lines, packaging film savings and other forms of waste reduction will be the focus of ProFood Live, a new one-day conference from ProFood World and PMMI Media Group. Industry experts from leading food and beverage manufacturers will share their award-winning journeys to sustainable success.
Featured ProFood Live speakers include:
Bill Latenser of Conagra Brands discusses an on-going program to Divert Landfill Waste
Bill Gill of Smithfield talks about Packaging Film Waste Reduction
Javier Reinoso of Rich Products addresses Packaging Line Optimization
Join us on June 21 in Chicago! View the full speaker line up and register now.