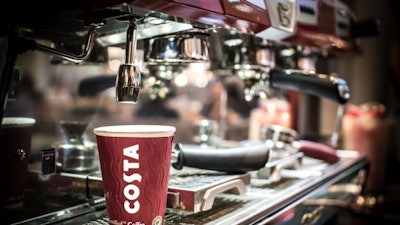 The Coca-Cola Company has reached a definitive agreement to acquire Costa Limited, a major U.K.-based coffee brand across the world, from its parent company Whitbread PLC. Costa operations include nearly 4,000 retail outlets with baristas, a coffee vending operation, for-home coffee formats and a state-of-the-art roastery.
Whitbread will be seeking shareholder approval for the transaction, which is expected to take place by mid-October. Projected to close in the first half of next year, the transaction is subject to customary closing conditions, including antitrust approvals in the European Union and China.
Key Technology and Heat and Control form strategic partnership
Key Technology, Inc. and Heat and Control Pty Ltd. have entered into a strategic partnership to support customers in Australia, New Zealand and India. Under the terms of the agreement, Heat and Control will serve as the exclusive agent to sell and service Key's high-performance digital sorters, vibratory conveyors and other automation systems in the three countries, effective immediately. In addition, Heat and Control will manufacture select Key-designed vibratory conveyors at its facilities in Australia and India in strict accordance with Key's specifications.
Companies in this article
Videos from Key Technology, Inc.