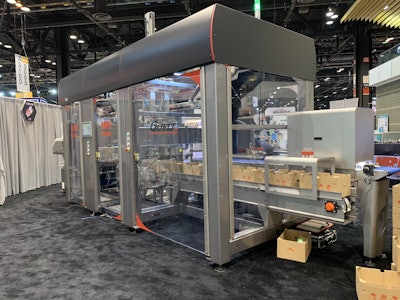 Through its partnership with Méca-Système, Guelt achieved an advanced case packing solution. Guelt debuted its MSG dual, combined tray erector and picking module during PACK EXPO International in booth 8246. The small footprint, modular tray erector and picking module can handle any kind of tray and regular slotted carton. The walk-in construction of the machine makes it easy to use for operators.
Since its creation in 1978, Guelt has focused its activities on the design of equipment for the food industry while offering services of machining, maintenance and repair of parts and machines for industries.
Today, Guelt works through processing, product packaging and complete line engineering know-how, integrating automation and robotics, with the major actors of the agrifood industry.