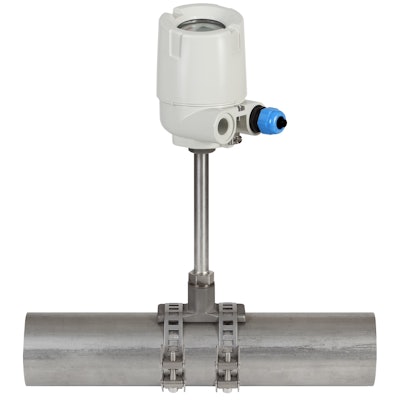 Food and beverage companies are in the midst of multiple challenges in 2019, be it the need for new products, updates to operational workflows or choosing the right enterprise software to manage many moving parts. The good thing is that automation, sensors and data acquisition tools are continuously emerging for a wide range of manufacturing applications.
One of the most elemental pieces in the digital landscape is the need for robust sensing. Heeding this call for innovation, ABB Inc. launched a NiTemp, a double sensor design for industrial surface temperature measurement that uses model calculations.
Unveiled in late 2018, the sensing technology tackles the challenging issue of pipe measurement via a non-intrusive application. Thermowell sensing for pipes is invasive and has always been verboten in the food and beverage industry due to exposure of liquid via a pipe opening.
However, this new non-invasive sensor technology from ABB will allow companies to measure liquid temperatures inside the pipe from the outside. A primary sensor is located as close as possible to the pipe surface and a secondary sensor is at a distance from the pipe surface and serves as a reference sensor.
The ABB research brief — found here— cites the critical proof of concept testing of the traditional thermowell measurement (invasive) against the new NiTemp sensors technology. A key attribute to the examination of the two sensing approaches included a temperature step change inside the process pipe.
The research showed the "measurement curves to agree" for the two different devices and approaches. In the paper, ABB also cited that the new temperature measurement system is intended primarily for the food and beverages industry. For more information on the research, visit here.
Learn more about automation and sensors at PACK EXPO Las Vegas, September 23–25, 2019 at the Las Vegas Convention Center. Register by August 30 to save 70%.
Companies in this article