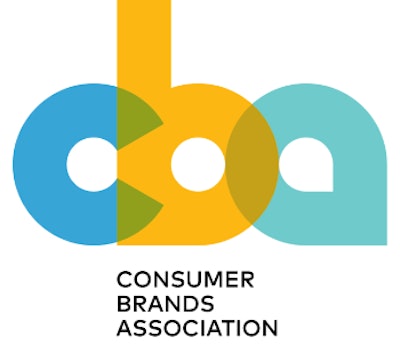 Formerly known as the Grocery Manufacturers Association, the Consumer Brands Association has been launched. The association is an advocate for product affordability, access, and innovation; eliminating consumer confusion; and solving large, vexing problems in the marketplace.
"The Consumer Brands Association is an entirely new organization with a focused, compelling agenda that establishes the industry as a champion of the billions of consumers it serves daily," says Geoff Freeman, president and CEO, Consumer Brands Association. "We are on the path to providing the CPG industry with a platform and results unlike anything it has previously experienced."
"Today's business and policy environment requires a strong, strategically aligned industry organization guided by a consumer-first mindset," says Jeff Harmening, General Mills chairman of the board and CEO, and chairman, Consumer Brands Association. "Our industry has evolved considerably in recent years, and the Consumer Brands Association will be a vital reflection of our united interests and alignment with today's consumer."
For more information about the Consumer Brands Association, visit its new website, consumerbrandsassociation.org.