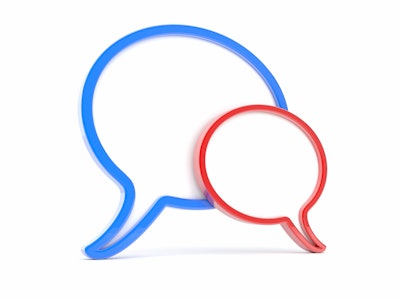 Fifty-five of the largest food manufacturers and SMEs (small to mid-size enterprise) were interviewed for a new PMMI Business Intelligence report "2019 Trends and Advances in Food Packaging and Processing." Here are recommendations some of them had for equipment providers:
Improvements to sanitation equipment should focus on clean lines and easily removable assemblies. "We need better practices in place for the people that clean equipment; we are looking to the machine supplier for more specific cleaning instructions and procedures." – Engineering Manager of shelf stable products.
Improvements food companies are looking for on processing equipment to prevent food contamination:
· No harbor points, no hollow tubing
· Open frame designs
· Easy to disassemble and reassemble to reduce cleaning times
· Stainless, easy to clean surfaces
· Complies to IP69, IP66, and IP65 standards
· Washdown enclosed components
· Clean in place (CIP)
On tool-less reassembly: "Equipment construction needs to be designed for easy cleaning to prevent contamination due to allergens and should include tool-less disassembly and reassembly of the machine." - Director of Engineering, Bakery
On integrated CIP: "More CIP systems need to be fully integrated to enable easier food safety management." - Engineer Sr. Manager, Breakfast Foods
On dry cleaning improvements: "The processes of cleaning for dry materials - wiping, blowing, and vacuuming - really need improvement." - Packaging Engineering Manager, Ingredients and Flavors
On material handling: "We need equipment that can easily adapt to varying material weights and changing pack counts." - Director of Engineering, Contract Manufacturer
On installing sensors and alerts for data collection:
· Prepare a predictive maintenance value proposition to justify sensors and alerts.
· Provide enhanced diagnostics and data sensors.
· Offer assistance with data planning, usage, and management.
· Help with understanding how to turn data into improvements.
On standardized communications platforms:
· Make it simpler for all operators.
· Offer PackML as a valuable tool in standardization.
· Strive to standardize and simplify procedures.
On reliability of sanitary design:
· Provide sanitary design with no harbor points or hollow tubing.
· Provide a plan for documented cleaning procedures to comply with FSMA (Food Safety Modernization Act).
On easy, automated changeovers with minimal involvement:
· Better design strategies are needed to provide machine flexibility for variances in
· package sizes and styles.
· Present smarter and cost-effective automated changeover.
· Design simpler to use equipment.
On flexible, adaptable equipment:
· Easier changeover for lower counts and weights.
· Accommodate varieties in sizes and shapes.
· Assist with machining adjustments to accommodate material changes. a Be responsive to customization.
· Improve machine flexibility when changing materials.
Source: PMMI Business Intelligence "2019 Trends and Advances in Food Packaging and Processing"
Download the FREE Executive Summary below, or PMMI Members can download the entire report here.
Make plans to visit PACK EXPO East in Philadelphia, March 3-5, to see on-trend food processing and packaging machinery and materials.