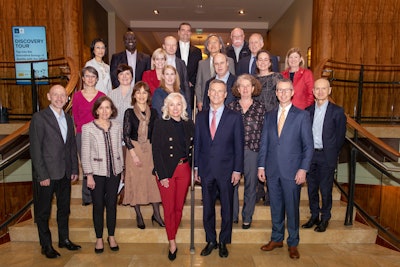 GFSI's 24 board members have elected two co-chairs and two vice-chairs, with one co-chair and one vice-chair representing the retail sector, while the other co-chair and vice-chair will represent the manufacturing sector.
The newly elected leaders will serve for two years, with the possibility of a one-year extension. They include:
Co-Chair Roy Kirby, global director of microbiology, food safety, and toxicology at Mondelēz International
Co-Chair Craig Wilson, vice president of quality assurance and food safety at Costco Wholesale Corporation
Vice-Chair Carletta Ooton, vice president for health, safety, sustainability, security, and compliance at Amazon
Vice-Chair Monique Pellegrino, innovation director at Danone
The eight new board members are: Alex Mendes of PepsiCo; Hugo Byrnes of Ahold Delhaize GSO B.V.; Barbara Masters of Tyson Foods, Inc.; Kazuaki Miyagishima of AEON Co., Ltd.; Laurent Francony of Group Carrefour; Nataša Matyasova of Nestlé; Sara Mortimore of Walmart; and Monique Pellegrino of Danone.