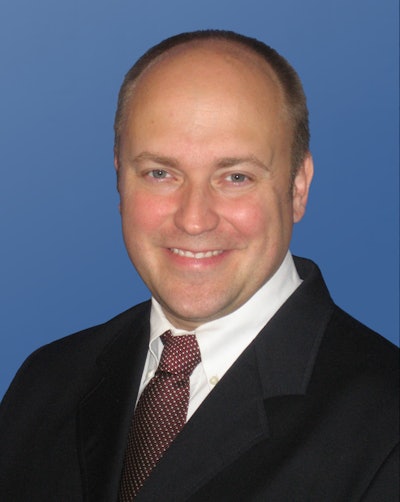 Shuttleworth, powered byPro Mach, announces that Ken Tinnell is the company's new Vice President and General Manager. Tinnell has served in senior technical and managerial positions at Procter & Gamble, Rockwell Automation, Avery Dennison, and Terso Solutions. Most recently he was General Manager of Bastian Robotics, a Division of Bastian Solutions, an independent material handling system integrator providing automated solutions for distribution, manufacturing, and order fulfillment centers around the world.
Ken is a degreed electrical engineer. He earned a Master of Science degree in Industrial Engineering and a Masters of Business Administration degree, both magna cum laude, from the University of Cincinnati. He holds eight patents in material handling products.
"Ken is a natural leader who people respect and look to for a clear vision of where the organization is going and what it will take to get them there," says Bret Ranc, Senior Vice President of Pro Mach and head of the Pro Mach Material Handling group, which includes Shuttleworth, Benchmark Automation, and KLEENLine. "Add to that Ken's proven expertise in material handling technology and one can see that he is a natural for the Shuttleworth Vice President and General Manager position."
"Having the opportunity to lead Shuttleworth, a technology leader in material handling, at a time when there are so many opportunities for growth and material handling innovation, is a career high for me," Tinnell says. "I'm looking forward to meeting our customers and working to ensure their utmost success."
The Pro Mach Material Handling Group provides solutions for manipulating processed and packaged goods along the line. The businesses in the group include Benchmark Automation, with expertise in food and bakery applications; KLEENLine, providing sanitary production solutions: conveyors, equipment, controls, robotics, and vision systems; and Shuttleworth, which brings customers integrated product handling solutions.
Companies in this article