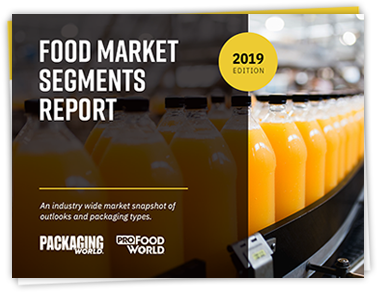 The packaged food landscape has made significant strides in innovation and adapting to consumer trends in the past year alone. The Food Market Segments Report teams up with Euromonitor to give an industry wide snapshot of outlooks and packaging types for market leaders like Nestle, Kraft and PepsiCo to name a few. Download the report for more on:
Which brands are packaging leaders by vertical
Growth projections for 2019 and beyond
Consumer packaging preferences and trends
Fill out the form below to discover the current state and future of packaged food with the Food Market Segments Report.