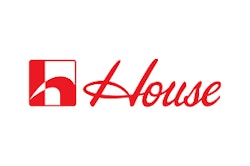 A subsidiary of Japan's House Foods Group, House Foods America, is building a 350,000-sq-ft manufacturing plant that will produce tofu using U.S.-grown, non-GMO soybeans and other food products for U.S. customers.
Located in Louisville, Ky., the facility is expected to cost up to $146.3 million to build. The company's investment will include $100 million in equipment and $43.5 million in the building and improvements. Work on the project is projected to begin next year and is expected to be completed by 2025, substantially expanding the company's production capacity.
The plant will add over 100 full-time jobs, including plant machine operators, production workers, engineers, R&D staff, logistics, and administrative positions, within the first few years of operation.
---
---
"I'm proud to welcome House Foods to Kentucky. This company truly has its eye on the future, producing healthy food products and creating a significant number of high-paying jobs in the process," Kentucky Governor Andy Beshear says. "The diversity of our state's food and beverage sector is one of its greatest strengths, and House Foods is the latest company to contribute to the rapidly growing industry. Louisville will be a great fit as the company continues to grow and expand its presence in the U.S. marketplace."
Founded in 1983 as a subsidiary of Japan-based House Foods Group, House Foods America produces premium, organic, ready-made, and specialty tofu products, as well as shirataki, a noodle substitute. House Foods Group is one of Japan's largest food manufacturers and brands. Established in 1913, the company already has manufacturing plants in California and New Jersey.
Companies in this article