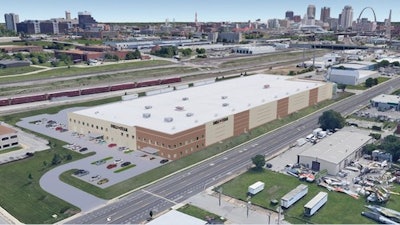 Deli Star, a leading provider of high-quality, sustainably cooked proteins, is investing $100 million to build a new food manufacturing site, which will produce its sous-vide proteins, slow-cooked meats, deli logs, protein salads, sauces, and plant-based proteins, in St. Louis, Mo. Construction is set to begin on the 110,000-sq-ft facility this summer, with production expected to start early next year. The project will create approximately 500 new jobs.
"After conducting a thorough search across multiple states, we are thrilled to call Missouri Deli Star's new home," says Justin Siegel, Deli Star CEO. "The Missouri team, including Missouri Partnership, played a pivotal role in the selection process by understanding our needs and working to support our business expansion and ultimately the state of Missouri. We look forward to a successful future in the Show Me State!"
---
---
Ameren Missouri, City of St. Louis, Greater St. Louis, Inc., Missouri Department of Economic Development, Missouri Development Finance Board, Spire, St. Louis Economic Development Partnership, and St. Louis Development Corporation also worked in partnership to bring Deli Star to Missouri.
"We were very fortunate to work with our economic development partners to help bring Deli Star to Missouri and keep it in the greater St. Louis region," says Subash Alias, Missouri Partnership CEO. "Deli Star was approached by numerous states and communities as it began looking for a location to rebuild its headquarters. The fact that we were able to keep it in the region is a testament to the strengths of both our workforce and our overall business climate. We have had a lot of interest by food processing companies here in Missouri. I look forward to seeing Deli Star Corporation thrive here in our state."