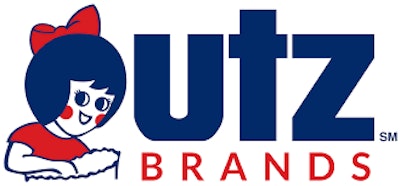 Subsidiaries of Hanover, Pa.-based Utz Brands have agreed to pay $56 million to obtain the equity and certain real estate assets, including manufacturing facilities in North Carolina and Nevada, of Scott's Valley, Calif.-based RW Garcia. The transaction will allow RW Garcia's products to benefit from Utz's distribution capabilities and customer relationships nationwide and support the continued growth of the Utz portfolio of brands.
RW Garcia is a family-owned, artisan chip manufacturer that makes verified non-GMO, certified gluten-free, low-sodium, and kosher organic tortilla chips, crackers, and corn chips free of artificial additives or preservatives. Subject to customary closing conditions, the deal is expected to close before the end of the year.
---
---
"RW Garcia has a great track record of better-for-you innovation and production capabilities, and with the RW Garcia brand as part of our portfolio, Utz's retail sales in the better-for-you segment will exceed $100 million on an annual basis following the closing," says Utz Chief Executive Officer Dylan Lissette. "We expect this strategic acquisition will enable strong supply chain synergies, enhance our ability to expand distribution of our existing brands, and supplement our better-for-you product portfolio. We believe this strategic combination will help accelerate the growth of Utz's brands and expand margins over the long-term, and we look forward to continuing to serve RW Garcia's existing customers."
Over the past year, Utz Brands has acquired filled-pretzel maker H.K. Anderson, On The Border chips and dips brand, a Grand Rapids, Mich., manufacturing plant for making tortilla chips, and Vitner's brand and distribution network in Chicago.
Companies in this article