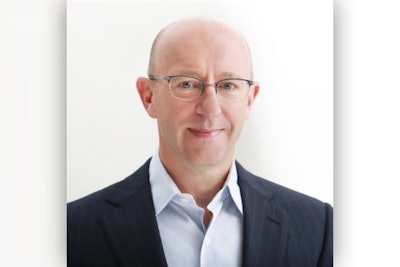 Buitoni Food Company ("Buitoni Foods") has named Graham R. Corneck as its new president and CEO. Corneck will be replacing Peter Wilson, who will rejoin Brynwood Partners as managing director and chairman of Buitoni Foods.
Prior to joining Buitoni Foods, Corneck was an officer in the U.S. Navy. He then spent several years with Campbell Soup and Popcorn Indiana. During his tenure with Campbell Soup, Graham led a breadth of teams ranging from finance, IT, and strategy to supply chain and business integration.
"Buitoni Foods is operated by a solid group of experienced executives who have previously rejuvenated similar brands with great heritage. With Brynwood Partners' support, I am excited to lead this team of more than 525 loyal employees as we innovate and build on the famous Buitoni foundation of great tasting, authentic, high-quality foods," says Corneck.
---
---
"We are excited to announce the addition of Graham Corneck to the Buitoni Foods' team," states Henk Hartong, Brynwood Partners chairman and CEO. "Graham has demonstrated enormous success in his food-centric career working across many disciplines and in executive roles. His extensive background in managing brand-driven companies with manufacturing operations in the food and snack sectors will immediately benefit the Buitoni Foods' business."
Buitoni Foods was established by Brynwood Partners VIII L.P. in June 2020 to acquire the North American Buitoni business from Nestlé USA. The transaction included the rights to the Buitoni brand in the U.S., Canada, and the Caribbean territories. The company is headquartered in Stamford, Conn., and operates a 240,000-sq-ft vertically integrated manufacturing facility in Danville, Va.