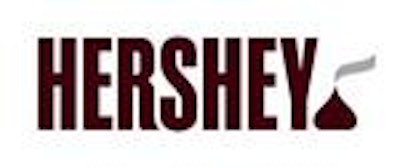 The Hershey Company has completed of its acquisition of Dot's Pretzels, the owner of Dot's Homestyle Pretzels, and Pretzels Inc., a leading manufacturer of pretzels in the U.S, from an affiliate of Peak Rock. The combined purchase price was $1.2 billion.
The addition of Dot's Pretzels accelerates Hershey's snacking powerhouse vision by adding to its portfolio the fastest-growing scale U.S. pretzel brand, representing 55% of the pretzel category's growth during the past year. Acquiring Pretzels Inc. also brings the pretzel manufacturing capability in-house to ensure the continued growth of Dot's and the expertise to drive future snacking innovations.
---
---
Headquartered in Bluffton, Ind., Pretzels produces an extensive portfolio of salty snacks that includes traditional, peanut-butter-filled, almond-butter-filled, flavored, seasonal, and gluten-free pretzels, as well as extruded snack products. The company serves a diverse, blue-chip customer base that includes leading grocers and national brands. Through its 40+ year history, Pretzels has built an outstanding reputation for providing excellent customer service and exceptional product quality.
As with other recent acquisitions, Hershey will take a phased approach to integrate the businesses in partnership with Dot's and Pretzels Inc.'s leadership teams as it focuses on the continued growth of both businesses.
During Peak Rock's ownership, Pretzels embarked on a variety of transformational growth and operational initiatives, including the expansion of the company's Plymouth, Ind., facility and the construction of a new facility in Lawrence, Kan., which has created over 300 new manufacturing jobs. The company also invested heavily in new product development, introducing several successful products, including almond-butter-filled pretzels.
Companies in this article