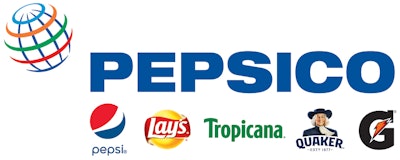 PepsiCo has made a $550 million investment in energy drink maker Celsius Holdings as part of a long-term distribution deal with the smaller company. Pepsi's investment in Celsius translates to a stake of approximately 8.5% in the company and includes the right to nominate a director to serve on Celsius' board.
Targeting younger consumers who are active and exercise, Celsius promotes its beverages as "healthy" energy drinks, which include ingredients such as ginger and green tea and no artificial preservatives or sugar. The company also claims its beverages have thermogenic properties, which means consumers can help increase their metabolism and burn calories by drinking them.
PepsiCo made the transaction in the hope of helping to strengthen its ties to energy drinks, one of the fastest-growing beverage segments outside of alcohol. PepsiCo's switch in recent years to increasing its focus on the energy drink market comes as soda consumption continues to fall. For instance, in early 2020, the company purchased energy drink maker Rockstar for $3.85 billion, with a goal of revitalizing its bottom line. Celsius recently overtook the Rockstar brand as the fourth-most popular energy drink in the U.S.
---
---
As a result of its deal with PepsiCo, Celsius is expected to gain additional shelf space in its existing retailers and expand more into independent stores. PepsiCo has already begun to assist with the distribution.
Celsius was founded in 2005 and has reported explosive growth for its energy drinks during the pandemic. In the first quarter of this year, its U.S. revenue grew by 217% to a total of $123.5 million.
Companies in this article