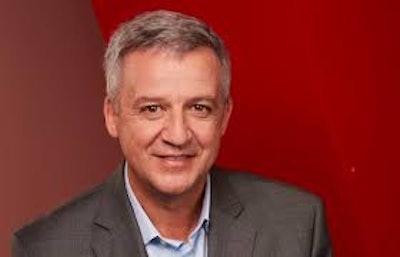 The Coca-Cola Company has announced John Murphy, current chief financial officer, will become president and chief financial officer, effective October 1, following the retirement of Brian Smith.

From 2016 to 2018, Murphy served as president of the company's former Asia Pacific group and was responsible for the company's bottling investments group, primarily in key markets in Southeast and Southwest Asia.
Murphy has served as CFO of The Coca-Cola Company since 2019, overseeing mergers & acquisitions, investor relations, global strategy, tax, treasury, audit, accounting and controls, reporting and analysis, real estate, and risk management. As president and CFO, Murphy also will be responsible for overseeing global ventures, platform services, online-to-offline (O2O) digital transformation, and customer and commercial leadership.

---
---
"John has been a vital business partner and leader at the company," says said James Quincey, chairman and CEO of The Coca-Cola Company. "As president and CFO, John's new role will be instrumental in driving critical, enterprise-wide imperatives across the Coca-Cola system."
Brian Smith has served as president and chief operating officer since 2019, following two years as president of the company's former Europe, Middle East, and Africa Group. He had responsibility for operations of six business units spanning from Western Europe to Russia to Southern Africa. He will remain with the company as a senior executive through February 2023.
"Brian has made innumerable contributions to the Coca-Cola system during his 25 years with the company," says James Quincey. "I thank him for his service and, on behalf of the company, wish him all the best."
Companies in this article