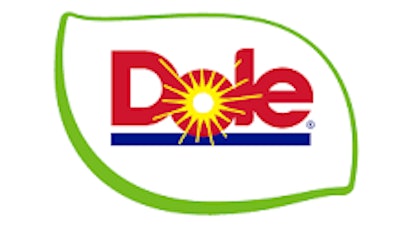 Dole has announced certain of its subsidiaries have entered into a definitive agreement to sell its Fresh Vegetables Division to an affiliate of Fresh Express, a wholly owned subsidiary of Chiquita Holdings, for approximately $293 million in cash, subject to certain adjustments.
The Fresh Vegetables Division comprises operations related to the processing and sale of whole produce, such as iceberg, romaine, leaf lettuces, cauliflower, broccoli, celery, asparagus, artichokes, green onions, sprouts, radishes, and cabbage, as well as salads and meal kits. The business has agricultural operations and four processing plants across the U.S. and employs more than 3,000 people.
The transaction is subject to regulatory approval and customary closing conditions.
---
---
"We are pleased to announce the sale of our Fresh Vegetables Division, says Carl McCann, executive chairman of Dole. "Combining with Fresh Express will improve the offering and service to customers and consumers through increased investments in innovation, efficiencies, and food safety. We believe the sale of this division will strengthen our financial position and increase the group's focus on and investments in our core activities."
"With this transaction, we want to combine our best practices across food safety, freshness of produce, mechanization, automation, and innovation to offer rapidly expanding choices of safer and healthier produce products to the consumer," adds Jose Luis Cutrale Jr., Chiquita Holdings chairman. "This combination will ultimately help drive growth in the entire produce industry and support higher demand for our valued produce grower base in California, Arizona, Colorado, Florida, and across the entire USA.
"The combination of both businesses, when consummated, will allow us to continue to create the best products under the Fresh Express umbrella. The anticipated cost savings from this combination will help partially mitigate the recent period of inflationary pressures experienced throughout the produce, food, and beverage sectors of the economy."
Companies in this article