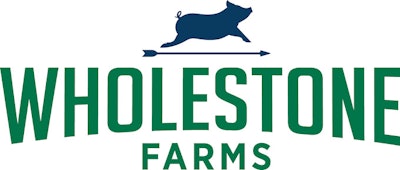 Wholestone Farms, an integrated pork protein company owned by 200 independent farm families in the upper Midwest, has received a $25 million UDSA Meat and Poultry Processing Expansion Program (MPPEP) grant to help finance a major plant expansion in Fremont, Neb., which will add approximately 112,000 sq ft directly connected to the existing facility and enable second shift operations, doubling processing capacity and adding approximately 950 new jobs.
The Meat and Poultry Processing Research and Innovation – Small Business Innovation Research Phase III – program also awarded $13.9 million in grants to 14 small and mid-sized meat and poultry processors.
Prior Small Business Innovation Research (SBIR) or Small Business Technology Transfer (STTR) awardees with relevant technologies were invited to apply for funding. Selected awardees are required to provide non-restrictive access or non-exclusive licenses to any technologies or related enabling technologies developed under this award to help small and mid-size processors implement the technology.
---
---
In addition, the University of Arkansas has been awarded a $5 million grant from the AFRI Center of Excellence for Meat and Poultry Processing and Food Safety Research and Innovation (MPPFSRI), which promotes approaches to meat and poultry processing through the implementation of innovative production system technology that assesses risk management and overall enhanced food safety.
The University of Arkansas, Center for Scalable and Intelligent Automation in Poultry Processing, will incorporate basic and applied research in meat and poultry processing and food safety to promote technological innovation and decrease industry barriers to safety and processing.
The funds for the different projects come from the USDA's plan to promote meat and poultry processing research, innovation, and expansion to transform the food system at every stage of the supply chain. The agency's efforts are being funded through the American Rescue Plan and the Agriculture and Food Research Initiative (AFRI).

Companies in this article