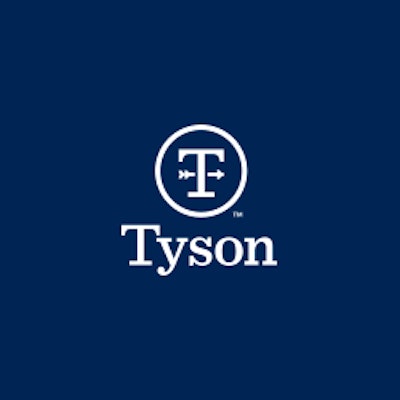 Tyson Foods is closing chicken processing plants in North Little Rock, Ark.; Corydon, Ind.; Dexter, Mo.; and Noel, Mo., in the first two quarters of next year. The move follows a March announcement that the company would be closing facilities in Arkansas and Virginia "to better use available capacity at other facilities."
The reasons behind the latest closures can be traced back, in part, to the recent release of Tyson's third-quarter report, which revealed sales down 3% from 2022, a GAAP operating loss of $350 million, and an adjusted operating income of $179 million, down 82% from the prior year.
In all, Tyson Foods reported a net loss of $417 million for its latest quarter, compared to $750 million in profit during the same period in 2022. Upon the release of Tyson's troubles, the company stock price fell by approximately 8%.
---
---
Nonetheless, Donnie King, president and CEO of Tyson Foods, remains optimistic. "While current market dynamics remain challenging, Tyson Foods is fully committed to our vision of delivering sustainable, top line growth and margin improvement," King says. "I'm encouraged by the improvements we made this quarter, including our Tyson Core Business lines that continue to outpace our peers in volume growth.
"The difficult decision to close four chicken facilities in North Little Rock, Arkansas; Corydon, Indiana; Dexter, Missouri; and Noel, Missouri, demonstrates our commitment to bold action and operational excellence as we drive performance, including lower costs and improving capacity utilization, and build on our strategy of making Tyson Foods stronger in the long-term."
Companies in this article