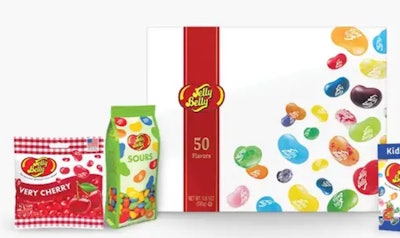 Ferrara Candy is set to acquire 115-year-old, privately owned Jelly Belly Candy Company. The proposed acquisition will combine Jelly Belly's over 100 flavors of jelly beans and gourmet specialty confections with Ferrara's portfolio of sugar candies.
In the deal, Ferrara also will acquire Jelly Belly's facilities in California, Illinois, and Thailand. Jeff Brown, the current executive vice president of global operations and distribution of Jelly Belly Candy, will become its chief executive officer.
Subject to certain closing conditions, the deal is expected to close by the end of this year. The details of the transaction have not been disclosed.
---
---
"As we considered the future of Jelly Belly Candy Company, we have been steadfast in our commitment to create a win-win situation for our employees, consumers, and products," says Herman Rowland, Sr., chairman of the board of directors of Jelly Belly. "When I met with the Ferrara team, I recognized a like-minded group that shares our knowledge and passion for the candy business and has the talent and resources to grow our products and the careers of our people around the world."
"We are excited to bring Jelly Belly's imaginative products and talented team into the Ferrara community," adds Marco Capurso, chief executive officer of Ferrara. "Our dedication to creating high-quality, innovative sugar confections for the world and our deep relationships with retailers aligns perfectly with the Jelly Belly track record and passion for quality, reliability, and customer service. We look forward to working together to build on the success of all our brands."
Companies in this article