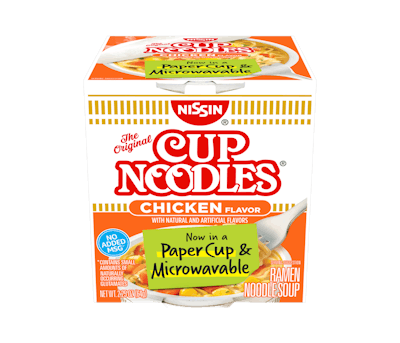 Nissin Foods USA is investing $228 million to build a 640,640-sq-ft manufacturing facility in Greenville County, S.C. The new site will produce a range of Nissin Foods products across its brand portfolio, including Top Ramen, Cup Noodles, and Hot & Spicy Fire Wok, with the capacity for further expansion as needed.
The plant will feature solar panels, EV charging stations, and electric forklifts, furthering Nissin Foods' commitment to cut CO2 emissions by 30% by 2030 and reach carbon neutrality by 2050 as part of the company's long-term environmental strategy.
Construction of the facility will begin in December, with operations planned to start in August 2025, increasing Nissin's manufacturing capabilities and advancing its innovation pipeline to meet consumer demand for its products. It is part of the company's larger business plan, following a recent multi-million dollar investment in its Lancaster, Pa., plant, increasing overall its capacity by 15%. Nissin Foods USA also has a manufacturing plant in Gardena, Calif.
---
---
"For more than 65 years, our instant ramen products and brands have cultivated a loyal consumer base, which has fueled our relentless growth in the market," says Michael Price, CEO and president, Nissin Foods USA. "With the Southeastern portion of the United States being a priority market for Nissin Foods, Greenville's geographic accessibility, talented labor market, and competitive cost of living makes it an ideal location for our new plant.
"Opening a third facility marks a critical turning point for Nissin Foods, solidifying our leadership position in the U.S. market as we continue to grow the instant ramen category," Price adds.
Companies in this article