Cann
Cann was one of the very first ready-to-drink (RTD) cannabis beverage companies, launching in 2018 in California, and has since produced 10 million cans of product with distribution in California, Nevada, Illinois, Massachusetts, Rhode Island, and Arizona, plus Ontario and British Columbia in Canada.
However, the years leading up to that 10 million can benchmark were not easy, according to COO Ishan Kapoor, and required a tenacious belief in the product to grow Cann from startup to store shelves. At the recent Cannabis Drinks Expo in Chicago, Kapoor detailed for attendees the company's rise and consequential decisions that helped build the brand. His advice works just as well for any CPG startup—cannabis or otherwise—and here, we highlight some of Cann's strategies that helped fuel its upward trajectory.
Define your market niche
Cann launched with a clear vision of where its microdose (2 to 5 mg THC per can) product fit within the cannabis beverage market. The company could have had a less-defined approach since it was among the first companies in a relatively undefined category—Kapoor says there were only three other brands when Cann started. Instead, Cann asked several crucial questions from the outset that helped bring its brand into focus.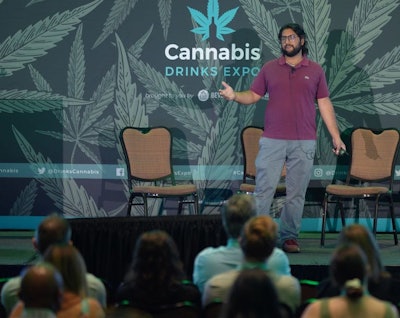 "Can we put a cannabis beverage product in a can and make it shelf-stable? Can we build a brand in the cannabis category around a microdose product when buyers are here for dollar-per-milligram sales?" Kapor explained to attendees. "Can we develop a product that has the onset of beverage alcohol and a competitor to beverage alcohol for when people don't want a hangover, or when they want something to take to a barbecue? And, can we create a brand that stands out not just in a dispensary environment, but on a Whole Foods shelf?"
Believe in your product
The "simplicity and bigness" of Cann's business plan, as Kapoor describes it, made it easier to present in meetings with potential investors that could help get Cann off the ground. "As we've learned time and again, whether it's on the fundraising side, the manufacturing side, or the sales relationship side, you have to keep knocking on doors and keep believing in what you are pitching and selling, and be consistent. And then you're ultimately able to convert a no into a yes, and you can start the waterfall of value capture and bring funding into the business."
Kapoor says back in early 2019, "Cann was just an idea. It was a hand-formed can that we had to seam 20 times with a hand seamer to take to pitch meetings that didn't even look like our product today. But it was really an idea and belief in ourselves and the vision of what we were trying to sell."
Through what Kapoor calls "the power of hype and the necessity of hustle," Cann secured an adequate amount of seed round funding to get started. "We needed it," he says. "I came into this not understanding how many unexpected hurdles we would see, so bringing in money at the seed level allowed us the runway to experiment, to fail, and to jump over hurdles—it was really critical in getting this thing off the ground."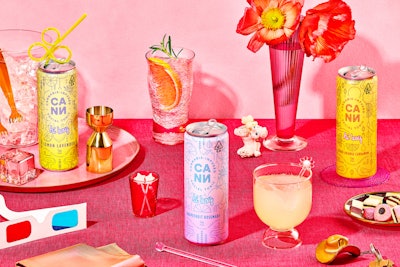 Fight for survival
Kapoor says "fighting for survival" was the next stage of growth for Cann. Even though the company had the seed money to start production, "I was like, 'Oh man, we gotta figure out how to do it,'" Kapoor remembers.
"What fighting for survival was for me and my team in 2019 was figuring out how to make this product at scale. Our first 15,000 cans were made by hand because we didn't have resources or strong partnerships," says Kapoor. "In early 2019, we selected a co-packer in California who promised us for months that their facility would be ready. We went out in April of 2019 to audit the facility and they didn't even have power. This was very much the early years of cannabis, and thankfully we have more scrupulous operators now, but at the time, we had orders, we had the money to go fulfill these orders, and we had no idea how to get this product to market."
Cann quickly pivoted to new partnerships that allowed it to set up a full production facility on an expedited timeline, with used equipment, mobile contractors, and Cann's own beverage production standard operating procedures. Those at Cann also helped their new facility partner with employee training and drinks production skills.
"We networked with folks in the industry who had licenses and were willing to take a risk on us," Kapoor says. "We iterated rapidly to make sure we can make this product, but never compromised the core tenets that we raised the initial funding on, which was this product has to compete on a Whole Foods shelf, it has to taste really good, the quality must be consistent, there can't be any preservatives, and that we maintain our story around a microdose product."
Cann eventually found a co-packing partner with a brand-new facility where Cann could consistently scale up manufacturing to meet demand. Cann also built a first-mile distribution company to avoid stock gaps. "We realized that we couldn't get enough product into warehouses and inventory rooms fast enough because distribution in this industry is set up to move pre-rolls, jars, and flower," Kapoor explains.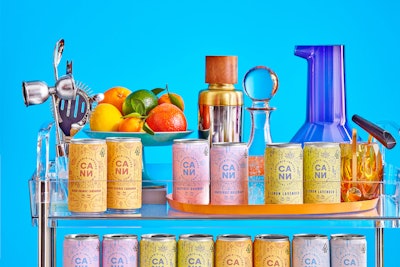 New customer window
A new company in a nascent category like cannabis beverages has, according to Kapoor, "probably 90 to 180 days to capture a first-time consumer upon regulatory change. Nevada and California were hard markets for us because we lost that window, so we had to put a lot of money behind getting that customer back into the channel. Whereas in states like Massachusetts and Illinois, we've been able to acquire that customer just through their own curiosity, and then retain that customer, so the new markets have been really powerful to us."
Partnerships prevail
Perhaps the biggest takeaway from Kapoor's presentation is that quality partnerships are the true foundation of a successful business, and that settling for less is a recipe for failure. Like anything else in a startup scenario, the amount of time and effort invested in finding like-minded business partners pays dividends well into the future, but it can be a lot of work.
"I remember a time in March 2020. We were discussing a trip to Seattle, and we just started hearing about COVID. And we're like, 'Do we make the trip? Is it worth the risk?' And all three of us in the room decided that absolutely, we had to get out there. We had to meet partners face-to-face because we'd had enough partnerships already with folks who had disappeared," says Kapoor. "We needed to make sure we were looking people in the eye and selling them on the vision of Cann."