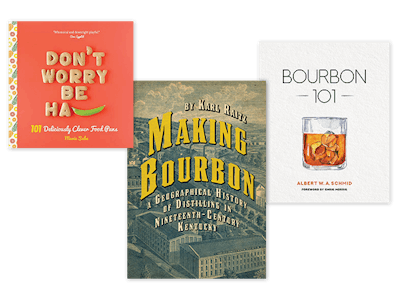 With the holiday season upon us, I thought it might be a good time to talk about a few new books that have come my way recently and that could make good gifts for some of those food and beverage folks in your life.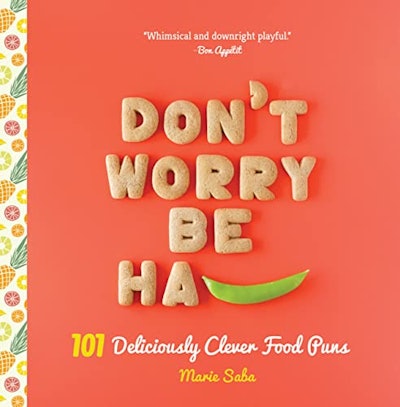 National Pun Day was back in May but, as a dad, I know that every day is National Pun Day. So, for the pun lover in your life, look no further than Don't Worry Be Ha-PEA—a book of visual food puns. The book comes from Marie Saba, a cookbook author who has taken her culinary puns onto social media and now into book form.
The cleverly photographed foods range from the romantic ("I love you from my head TOMATOES") to celebrities ("OKRA Winfrey") to tourist attractions ("APPLEachian Trail" or "Great WALNUT of China"). A couple of my favorites: "ROMAINE calm" and "Everything happens for a RAISIN." You get the idea…
And now for something completely different
It's no secret how popular bourbon has become—to the point where producers are struggling to keep up with demand. Since Flottweg let me join its employees on tours (and tastings) of a few of their distillery customers in Kentucky early in the year (apparently, there are more barrels of bourbon than there are people in Kentucky), I've been a big fan myself. So I perked up when a couple announcements from University Press of Kentucky crossed my desk about new books jumping on the bourbon bandwagon.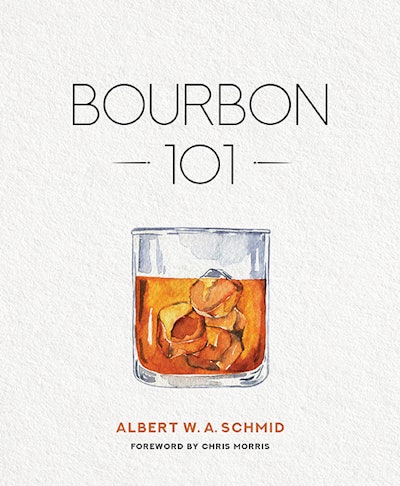 Bourbon 101, by Albert W.A. Schmid, provides an entry point into the history and culture of the spirit. It's a crash course in all things bourbon—history, production, cultural identity, a guide to tasting, and more. A chef and culinary instructor, Schmid has a passion for bourbon that comes through. His passion for teaching comes through as well, and he does a thorough job of providing information for the novice and the already-initiated.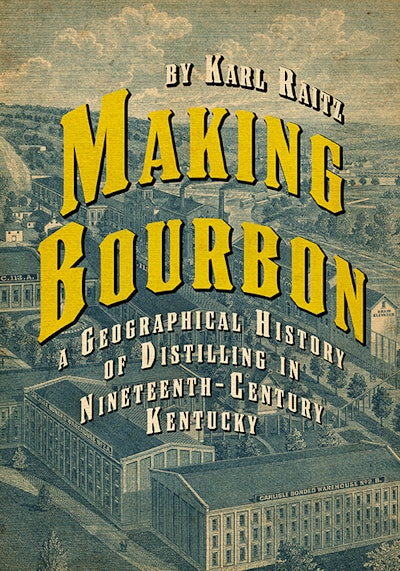 In his book Making Bourbon, Karl Raitz comes at the topic from a geographer's point of view. Bourbon distilling is an industry steeped in tradition, and Raitz shows how the geography, culture, and ecology of the Bluegrass State have affected it. It is more of a textbook—with heft—but nonetheless a very interesting read.
Sorry, I jumped the gun a bit: Both bourbon books are due out in the spring, so your gift will have to be an IOU until then.