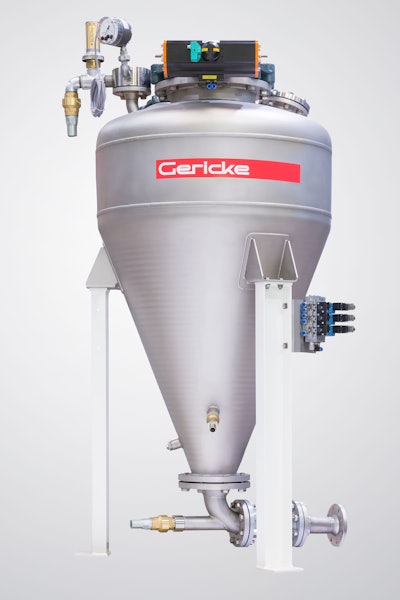 The Gericke Pulse-Flow PTA dense phase pneumatic conveying system directs air or nitrogen into the pressure vessel and pipeline in timed, regular pulses that form dry material into separate, wavelike, pulsed slugs. Operating at high pressures with low gas velocities, the system conveys sensitive products in mass flow up to 500 ft to a hopper, reactor vessel, silo, railcar or other receiving destination. It includes a feeding secondary air supply and computer-driven touchscreen control system.
Companies in this article
Videos from Gericke USA, Inc.