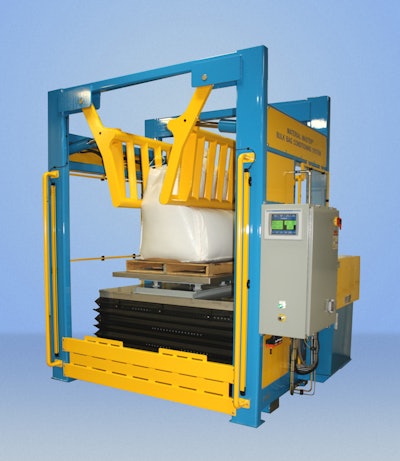 Compatible with a range of bag sizes, the MTS MATERIAL MASTER bulk bag conditioning system returns severely agglomerated materials to a free-flowing state. An operator loads the bulk bag to be conditioned into the unit via a forklift and then activates the PLC-controlled automatic conditioning sequence. The system's pivoting, hydraulically actuated, tubular steel conditioning arms penetrate deeply into the material, while the rotary lift table positions the bulk bag for complete material conditioning. A color operator interface, a wireless remote control system and full machine guarding are included.
Companies in this article
Videos from Material Transfer & Storage, Inc.