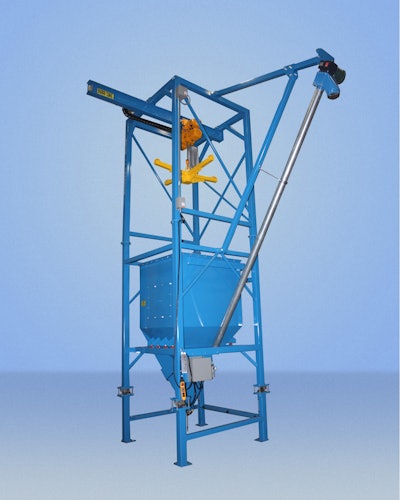 The Material Master V-knife bulk bag discharging system uses a 2-ton chain hoist to lift bulk bags into the carbon-steel discharge hopper, where a static two-angle bag-piercing knife assembly empties bulk bags with or without an outlet spout. The hopper features a full-perimeter dust plenum with a dust take-off stub for product dust control, while a stainless-steel load cell package provides loss-in-weight weighing capabilities.
Companies in this article
Videos from Material Transfer & Storage, Inc.